In case you have been wondering what is RFND Token, No worry yourself! It actually one of the top Simple Ledger Protocol Token build on Bitcoin Cash Blockchain.
RFND Investment has established ways of distributing wealth to the contributors, community members, investors, and project owners in an easy way.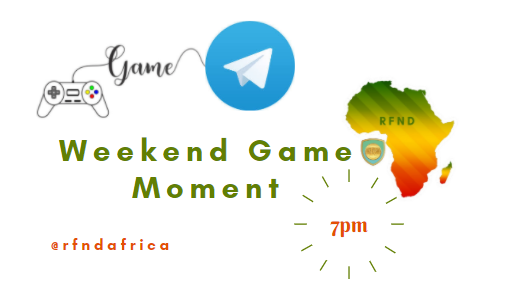 ---
The SLP Tokens are over 80,000 cryptocurrencies but one of the unique features of RFND Token is staking reward in two top digital assets (BCH & ETH).
WHAT IS THE OPPORTUNITY LOCK UP TODAY?
Every Saturday is a moment for every Africans to have a game section on Telegram and get rewarded in RFND Token to the time spent and for participation.
Game Start 7pm +UTC Saturday
Game Ends 7pm +UTC Sunday