One of the most important matches in the history of Nigeria is the 1996 Olympic held in Atlanta, U.S.A. The Nigerian football team (Dream team, as they were nicknamed) emerged as the gold medalists by defeating the world's bests at that time. Nigerians can relate to this victory; it took everyone by surprise because of the circumstances surrounding their victory.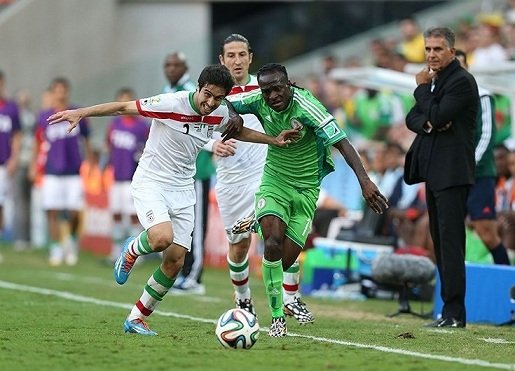 Image from Wikimedia Commons. Author: Javid Nikpour. CC BY 4.0 Licensed
During the competition, Nigeria had met Brazilian national team in the group stage and had lost to them by a lone goal. They qualified through the group stage on points because of their two initial victories. The high points of the game came at semi finals when Nigeria met Brazil again.
Just like everyone would expect, Nigeria was down by 3 goals to 1. But y'all know that "match is never over till the blast of the final whistle". This kept the spirit of the Nigerian eagles alive even amidst all negativities.
Before people knew what was happening, the goals started coming in favour of the Nigerian team, at the 78th minute of the game. Few minutes after the goal, the talented Kanu Nwankwo netted a clean goal to equalize it to 3:3.
The match went into extra time and the hopes of the Nigerian team increased because they had equal probability of winning the game if it has ended in penalties. However, the penalties never came because Kanu Nwankwo came to the rescue again and netted yet another goal (a golden goal) that ended the match in 4:3 in favour of Nigeria.
This was how Nigeria arrived at the finals with Argentina. Argentina had the first goal but the same "never quit" spirit was alive in the Nigerian dream team.
From being down by 2 goals to 1, Nigeria made another brilliant and historic comeback against Argentina. Within few minutes, the goals were leveled to 2:2, and in less than 1 minute of the added time, Emmanuel Ammunike netted in one of the most historic goals in the history of Nigerian football which handed over the Olympic gold to Nigeria.
In all these, one thing was common; "comeback". Anytime life tries to relegate you to the back, there is always a possibility of a comeback if you refuse to quit.
Thanks for reading
Peace on y'all