Till now, every year IPL is get dominated by two best teams :
Mumbai and Chennai
Though other teams have shown a great play in some session, but they are never consistent with the performance. Hyderabad recently showing good, but initially it was just a under performing team.
Similarly Bangalore, being the best team in table, has never won the title along with Delhi and Punjab.
If we will go through the strength of each team, then most of them have almost equal ability to lit up the trophy. But most of the team fall due to inconsistency.
Let's look at the title winners in IPL.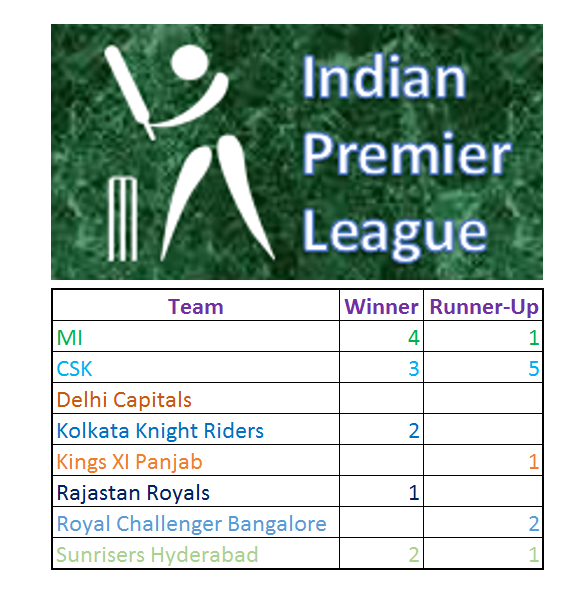 You may be surprised to see that Mumbai and Chennai are almost in every final and that's why we call them the favorite. If we ll go through the team strength, they are equally superior, compared to Hyderabad or Kolkatta or Bangalore.
But finally, the contribution of coach, mentor and management along with the ability of the captain determines a win.
So whom do you think will lift the title this year?
Please comment !!!!!!!!