Source: https://sports.walla.co.il/item/3247481
The Niemar deal for Barcelona is in danger, the English Daily Mail reported Monday. The reason? The Catalans do not have enough money, because the Antoine Grizman deal, which came from Atletico Madrid, makes it difficult for the Spanish champions to spend money. In fact, Barcelona did not even have enough money to complete the Grisman deal. It was forced to take a loan of more than 30 million euros to close it, and it is unclear whether it even has the ability to complete a deal of 200 million euros to return the Brazilian star from Paris Saint-Germain.
So what exactly would happen to Niemar? Surprisingly, there are estimates that despite the accusations between the sides in the media, the Brazilian may remain in Paris Saint-Germain. The possibility of moving to Real Madrid is on the table, but in Spain, the Blancos prefer to concentrate on signing a contract with the hot name Paul Pogba. If Madrid can not sign Manchester United's Frenchman, they may turn to Christian Eriksen of Tuttenham.
Niemar took off from his homeland back to Paris last night after finishing his commitments that prevented him from taking part in his team's opening training. The Brazilian played three cat games on Saturday, said he was 100 percent healthy and refused to comment on his future. According to reports in France, today he will report to the Paris office of Saint-Germain for the first time this season, possibly on the way to Sulha, which will allow him to return to France.
"I'm not a superhero who can handle all the pressure in the world and not perfect and not a perfect role model," insisted the striker, who had a difficult summer, on and off the field. "I also have difficult moments in which I want to escape home and hide, or to be with friends and family, I know that I have a huge responsibility and want to behave in the best possible way, that is the most important thing for me."
On the jackpot America missed, Neimar said: "It was very bad, I really did not like it, I do not even like to miss training, so imagine how it felt ... I was able to cheer up my friends and I am very happy that we have won, .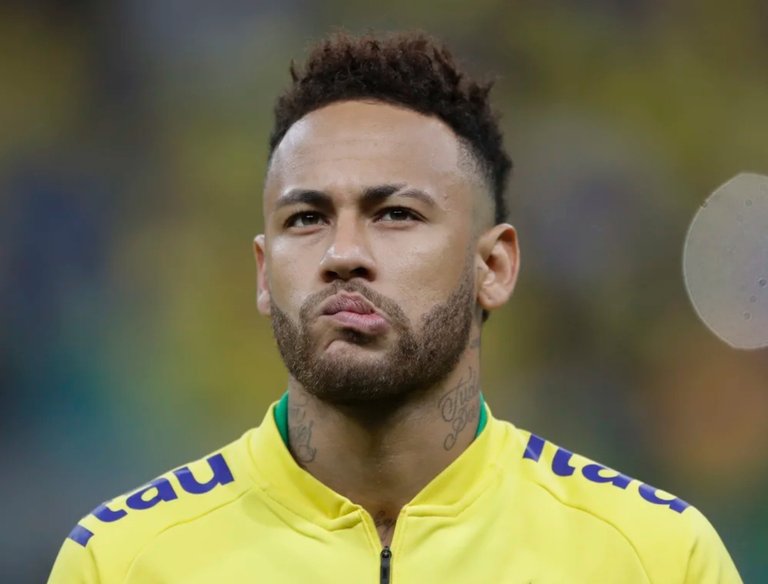 Asked on Saturday about the sweetest moment of his career, he named Barcelona's unforgettable 1: 6 on Paris Saint-Germain, which only increased rumors of a possible comeback. "To take a spontaneous and sincere response as a provocation against his current group is a wicked approach whose only intention is to create a scandal where there is no scandal," insisted Neymar the father.
Many journalists and fans around the world would say that this is one of the most memorable moments of his career. My son was not going to underestimate Paris Saint-Germain or the players who took part in that game in 2017, some of them still teammates. Remembering a career milestone is not your lack of respect. My son is the Paris player Saint-Germain, but he can not ignore this story, which allowed him to eventually join the French team. "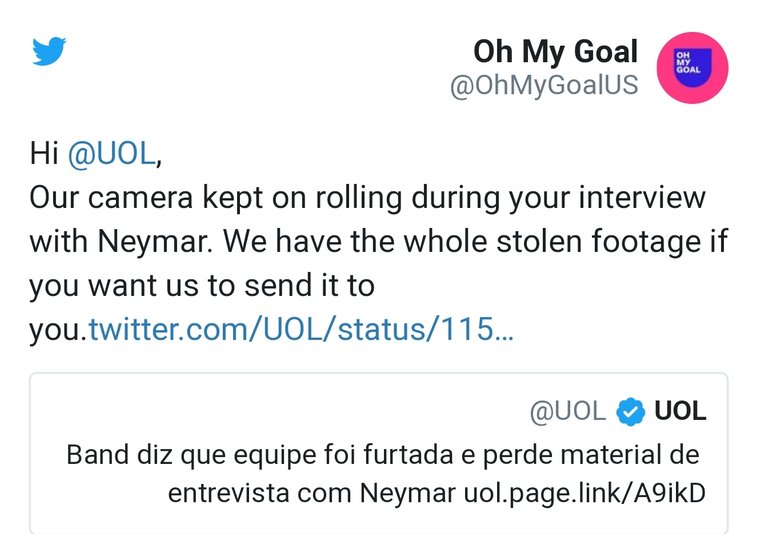 At the same time, Brazil is busy with another mystery around Niemar: A television interview on the UOL network that was due to be broadcast this evening was shelved, after miraculously the video materials were stolen from a vehicle. In the interview, Neimar was expected to reveal his plans for the future and apparently - according to reports - to announce his desire to leave Paris Saint-Germain and declare that he plans to return to Barcelona. Among other things, Niemar was to apologize to the heads of Barcelona for the way he left the team two years ago, which Barcelona has set as a condition for his re-joining.
It is not yet clear who is responsible for the theft of the materials, but in Brazil they have speculated that they are interests in favor of Niemar. Among other things, it was reported that Neiman might regret what had been said and was trying to find his way back to Paris Saint-Germain.