The cliche holds that the basketball has no vacuum, but if there is something that has been proven in the past week, it is that in the NBA, there is no vacuum in the media coverage. After long weeks the drama wrote itself - the flowers for Durant, Kiri, Kwai, George, Westbrook and many more - the last days of the break required some creativity in the panels. On the endless highway of news and commentary in the NBA, there is a constant pursuit of the following story - realistic, fiction, unimportant, just bring.
And so, right or wrong, a new narrative was born last week: Zayon Williamson, an NBA virgin who has not done anything to excite or worry, was suspended from the summer league not because of injury, but because of weight gain. The proof: a picture from an unflattering angle taken in the summer league, in which Williamson's stomach looks suspiciously round.
"ESPAYN has a lot more weight, it's far from being enough for the NBA, and so it can never get better," commentator ESPN Seth Greenberg warned, and others joined in a chorus: Charles Barkley, , But he can not play the NBA in this weight "; Kendrick Perkins, another one who did not have a particularly muscular body, chirped that "the Pelican should lock Zayn at home and not let him out." Believe me, I played in New Orleans, the fried food is everywhere. Gilbert Arinas emphasized that "Zayn has to shed at least 10 pounds from his body and start thinking like a Guarding Guard, not like a chin." Even former coach Mike Shshawski increased the mystery by saying that "Zayoun was not fit for the summer league - not physically, not mentally."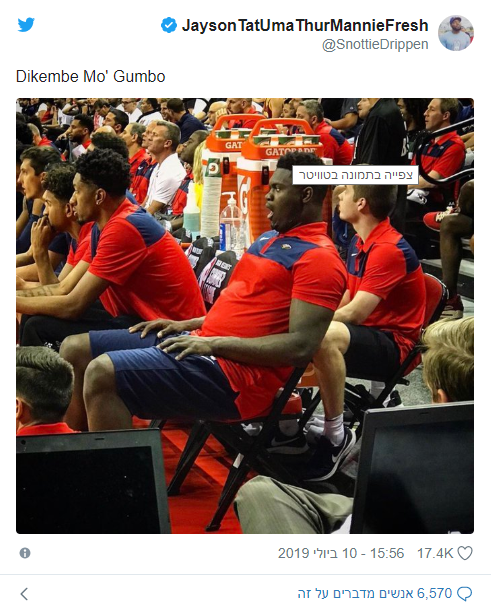 The questions about Williamson's extraordinary physical dimensions and the questions of how they will be translated into the NBA have already been heard, and Zayon - 130 pounds by 201 centimeters - pushed them whenever he was on the parquet. Either way, although Williamson is a living example of how high a weight is not always heavy, last summer is far from alone.
In a league that plays faster with each passing year, which transforms non-movement senators into an extinct species that requires players to be physically fit, shimmering anyone who has put on extra pounds is almost a national sport. Charles Barkley advised Joel Ambide this week to "start moving his fat ass and lose weight," and a more serious commentator like Zack Lowe recently used the word "overweight" when describing the following challenges waiting for Luca Duncic, And Zayne.
Thinness is the order of the day in the NBA. Ask Dion Witers, who has heard declines in the networks and studios about the extra pounds, and this week, after a murder diet, he brought an image before and after a burst of muscles and squares with a "dedication" to all those people who got into his pants when he recovered from a serious injury. Or Raymond Green, who lost 10 pounds in less than two months after the All-Star recess last season, after a season that led commentators to climax, or dozens of NBA players who turned into vegans in the past year, not necessarily because of foreboding, but primarily for health reasons.
It is far beyond social pressure. In practice, behind the trend are entirely professional motives, some of which are backed up by research. One such was held at Harvard in 2017, and tried to find the implications for the dramatic increase in the pace of the game in the NBA. The findings were unequivocal: While there was no support for the assumption that the league was going to Small Bowl and was based on lower players, there was also evidence that players in the league were becoming thinner. Between 2013 and 2017, the average NBA player scored a significant decline, in sharp contrast to the trend of the first 13 years of the new millennium, during which the average weight rose gradually.
The researchers were so convinced of the findings of the Small Bowl that they offered an alternative name. "Maybe we should call it Skinny Bull," he said. "The real change in the league is not expressed in inches, but in kilograms. The teams become faster and leaner. "
The nickname "fat" was not always the biggest insult to an NBA player. In past years, 10, 15, even 20 years ago, the assumption was that overweight was preferable to underweight. In some cases, adding fats was even a necessity.
Two of the greatest players in the history of the game made strategic use of it: Shaquille O'Neal scored an inspired raise in 2000 after heavyweight Arvidas Sabunis hit him in the playoffs, believing he was the missing ingredient to become a real monster. He instructed his personal chef to add a large portion of meat and potatoes to the daily menu, and in the end, despite his wonderful career, he suffered from excess weight years ahead. Charles Barkley, on the other hand, tried to eat his way out of Philadelphia, who wanted to pick him up against his will. Chuck then stood at 135 pounds, slightly more than Zayn Williamson, but decided to do everything to get the Sickers to skip him, including a 48-hour eating marathon during which he had gained at least nine kilograms.
Amir Johnson, who was elected in the 2005 draft by Detroit, said that Rasheed Wallace advised him at the beginning to drink more beer to add weight and "to be more powerful."
"No one in the NBA has ever been in favor of excess weight, but there have certainly been times when it did not seem to matter that much, as it might get in the way today," a senior league coach told De Ringer last year.
One can only imagine what kind of attitude he would get to Baron James if he joined the NBA in 2019. It is reasonable to assume that the 130 kg he took in the first two years would have raised much more question marks than in the case of his second, Zayon.
In this sense, LeBron is the model. The Iron Man of the NBA is also one of the worst-hit superstar ever, although his size was supposed to worry about another fate. Like Zayon in his current version, LeBron in the early version also had a Merkava tank with a confusing type of athleticism: its weight was above the desirable, but the jump was far beyond that. At one point, the Baron stabilized at a lower weight, though not very significantly.
"People who only see my weight, they look at the number and look at the norm," said Williamson, the most outlandish monster in an interview with The Athletic in March. "I'm supposed to be heavier, should be fat and slow, but I'm pretty fast, and I feel I can keep Guard as well, but my weight does not affect me at all. , or something. But there is no need for it. "
Mike Shashvsky also claimed in the same article that "I have never seen an athlete like Zayon, because his weight is deceptive, because when you think of people of that weight, you automatically think they're fat and out of shape, in his case the opposite is true, His movement is smooth, and of course his abilities are in the sky, nothing will prevent him from being a star. "
In the NBA, it turns out, there are still those who doubt it.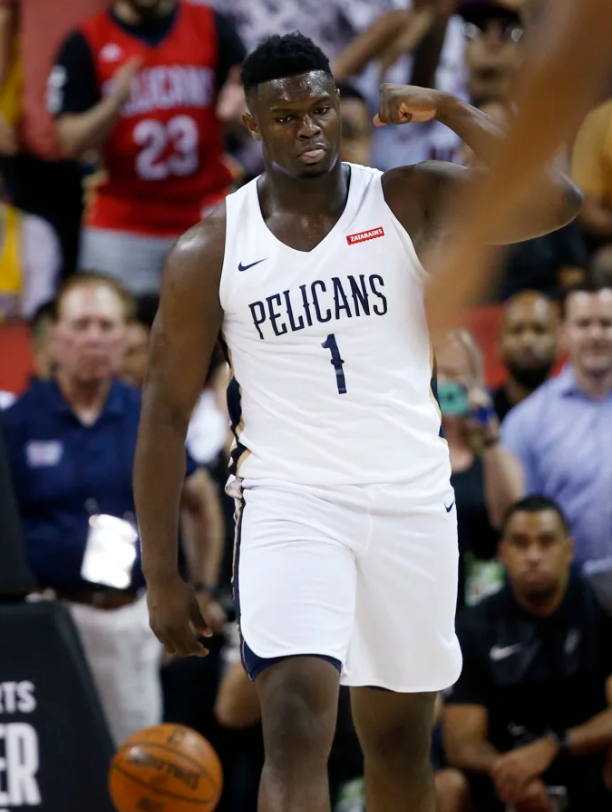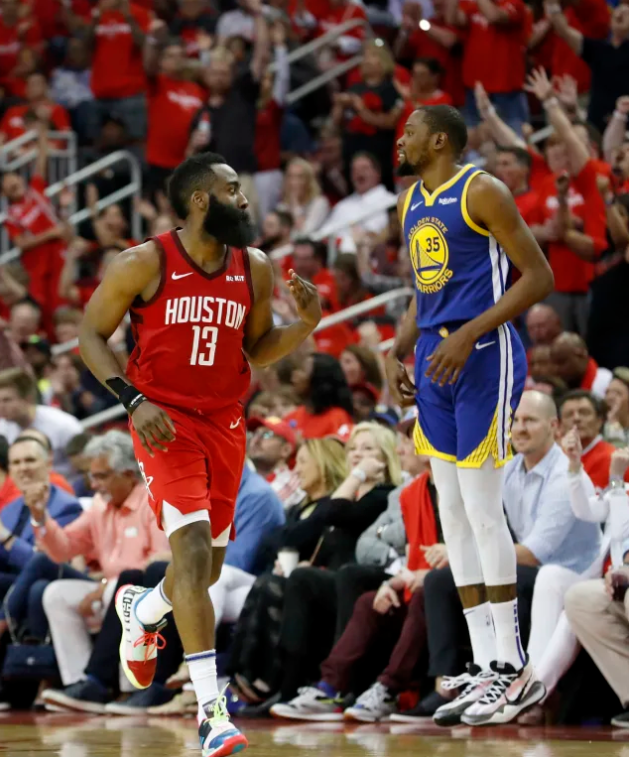 Source: https://sports.walla.co.il