@ocdb started its campaing against tribe they don't like.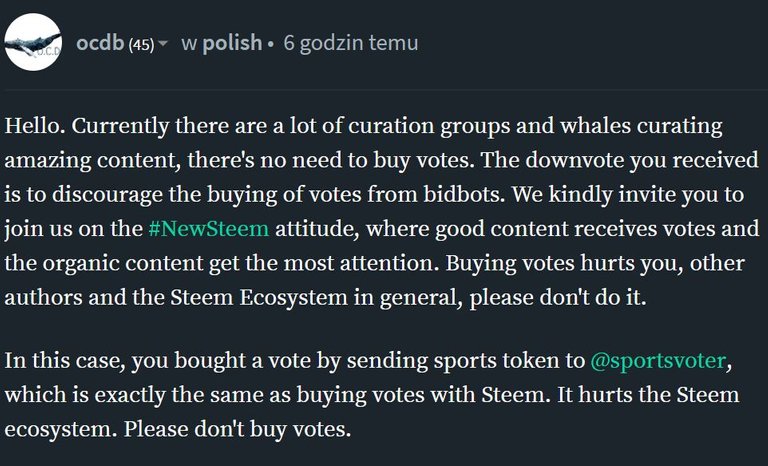 check out on:
https://steemd.com/@ocdb
All in all, they started their campain to downvote all content upvoted by bots including @sportsvoter
I'm surprised, because @sportsvoter is a relatively small bot with low max votes for 4k SPORTs... I haven't used it much but I see it is easy to use and popular among users.
Until a resplution appears, please stop using @sportsvoter in order to avoid significant downvotes.
On the other hand, we may try using it even more in order to empty crusader's downvote pool... I don't know.
As far as I see, it's a attmept to keep all the small creators small and prevent them from growing. In addition, one can ruin someone's post outcome simply by sending few sports to bot with their post in memo - it may be better than downvotes.
I'm thinking about downvoting all the upvoted posts by imposers and bullies.