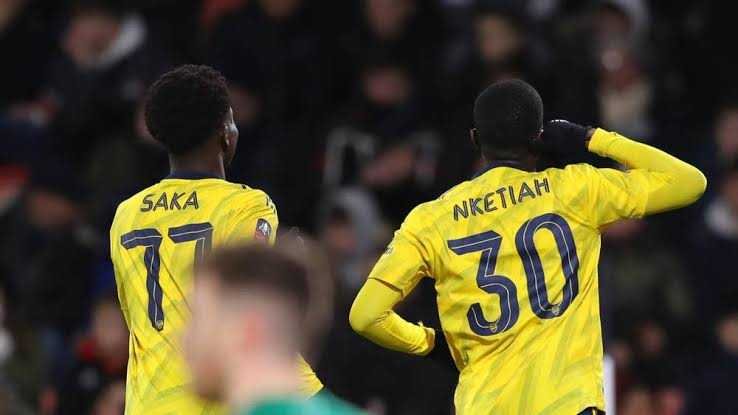 Arsenal tonight played their best match in my opinion. It was a commanding display as we dominated the game from start to finish.
We took the ball to Bournemouth and for the first 38 minutes, we had 5 shots, 4 on target and 2-0.
All the players that played tonight clicked. Mustafi will be proud of his display before being stretched out of the game.
The build up to our first games had 22 passes and all the 10 players were involved. That was a major breakthrough which explains how these players are being trained by Arteta.
Willock played a superb game this night. He truly justifies his inclusion. For me, no player played better than Willock tonight. He was involved in the two goals.
Saka showed good strength and put us in front in just 5 minutes.
I was only sad by the fact that we lost Mustafi and we could not keep a clean sheet. Every other thing clicked and kudos to Arteta for making same team used by Emery clicks and works well.
Hopefully we can build on this and show wonderful composure and strength against Burnley this weekend.
COYG!!!!