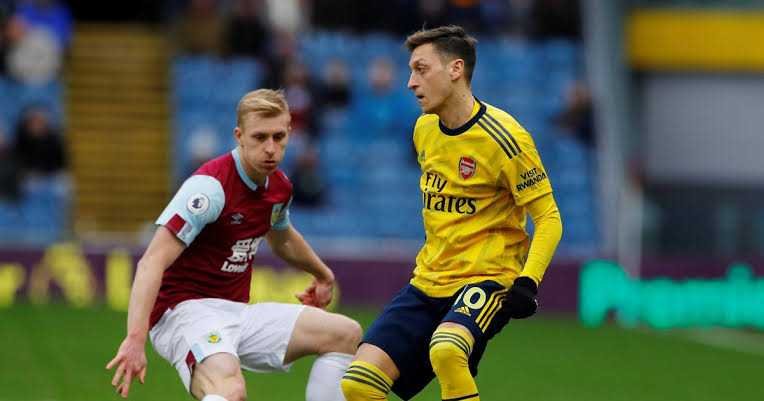 Arsenal often disappoint fans when you think they can actually make you proud.
Our match against Burnley was a surprise to me. It was a game i watched with high expectation.
I thought we could really win the match considering how we press and demolish Newcastle United.
If you ask me, i will say we got it wrong right from the formation we used. Arteta chose to introduce Aubameyang after his three match ban. It was a good move but he ought to have sacrificed Lacazette instead of Pepe.
Lacazette has been idle for us with no goal over and over, Auba has proven that he is not efficient on the wing. He plays better through the middle.
Martinelli on the other hand always find it hard to play on the right wing. He plays well on the left wing with Saka feeding him with enough balls.
Torreira has also proven to be efficient at the heart of the midfield but Arteta chose to use Guendouzi instead. The player struggled to repeat his performance in our FA Cup.
I felt he should have just stick with the formation he has been using before Auba.
Now we are very far from reaching top 4. In fact, top 6 looks like a mountain to climb.
We need to start turning our draws into winning. The draws are becoming a stigma and as a fan, i hate it and the fact that we've been on 10th position for weeks now.
Arteta needs to start getting 3 points to push us up.
COYG!!!