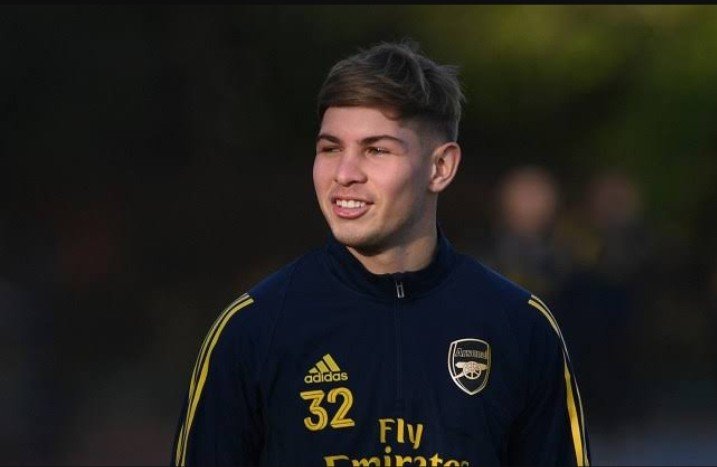 ArsenAal midfielder, Emile Smith Rowe has joined Huddersfield Town, the Championship side on loan for the rest of the season
The 19-year-old midfielder played under Unai Emery and was also trusted by Freddie to start our match against Everton.
Smith Rowe developed through Arsenal's Hale End youth academy. Smith has been part of the squad for since 2018, making total 12 appearances for Arsenal including two in the Premier League.
After an impressive start last season, Smith moved to the Bundesliga on loan. His team RB Leipzig would have been a great start for his career but was restricted to just three games after he suffered injury.
Smith Rowe has represented England at under-16,18, 19 and 20.
This is a good decision for both the club and the player considering the number of players we have in the midfield.
The midfield is one position we have many options and the explains why so names like Elnieny and mikhitarian are on loan.
I hope he get some minutes over there to build on the experience he has already at Arsenal and be a better player when he comes back from loan.
COYG!!!!