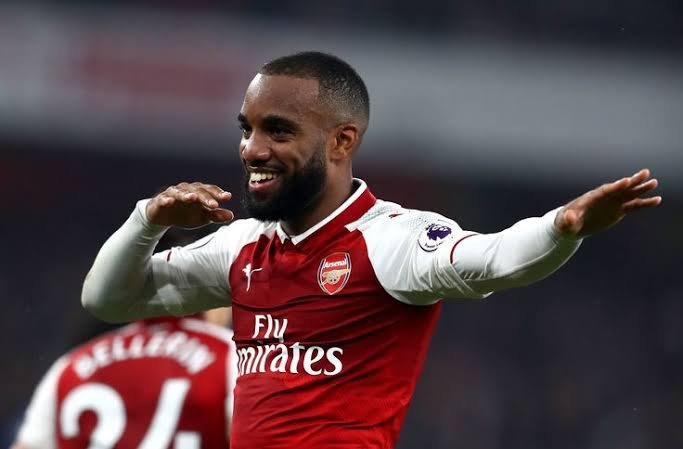 Aubameyang was rightly shown a straight red card after his dangerous attack again Meyer. Auba was our hero when he scored but his challenge turned him to a villain.
The lads will now be without Pierre-Emerick Aubameyang who has been our top scorer and hope in every match. Aubameyang will miss this Saturday match against Sheffield, he will also miss Chelsea clash and FA match against Bournemouth.
In all fairness to the team, our club captain red card was not evident as it should as we nearly se ured all the three points. We were much dangerous and could have stole the show via Nicolas Pepe attempt.
Lacazette is our only hope now but he's struggling. He has been involved in many goals lately but hasn't scored in many games.
Sokratis did not share fans sentiment. He believes Alex Lacazette has all it takes and the qualities to step up into Auba's shoes for the club.
Sokratis described Lacazette as a goal machine. He believes Lacazette's workrate speaks for him. Lacazette is hardly seen because he struggle to find his rhythm and on a normal day, he would have scored Pepe's rebounce instead of forcing the ball to a lying keeper.
No doubt he is a good player but he needs to find his rhythm back, especially now that we do jot have Auba. He shoulder the responsibility, score goals especially in the next three fixtures.
COYG!!!!7