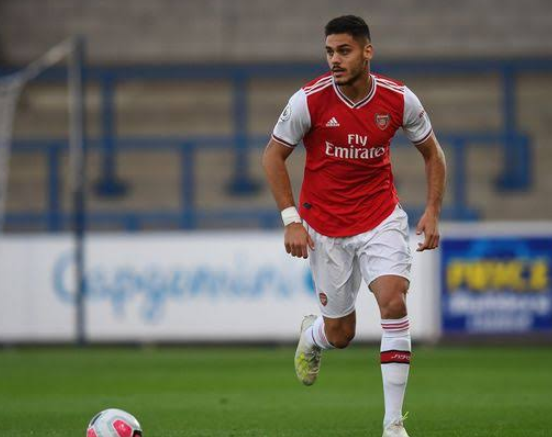 Many Arsenal players are on loan this season which is my opinion a good thing for them. It will help them improve their game becuase the experience they will get playing for Arsenal under 23 is far less compared to how exposed they will be if they play for a real competitive game.
Arsenal defender, Dinos Mavropanos has joined 2.Bundesliga side. The defender is signed on loan to FC Nuremberg for the remainder of this campaign.
Dinos Mavropanos, a 22 year-old Arsenal defender made eight all-time first team appearances for the Gunners. He joined Arsenal from PAS Giannina from Greek in January 2018.
Mavropanos is a Greece under-21 international. He featured in Arsenal's recent first team matchday squads. He also started the Gunners 2-2 draw away to Standard Liege in the UEFA Europa League last December.
Dinos initially played for Arsenals under-23s and made 11 appearances for the Gunners this season.
Hopefully, this experience will help him grow to become the player he wants to be. We need more defenders at Arsenal and hopefully, next season would be much better than what we are experiencing now.
For now, i trust and believe Arteta will get something good from these players.
COYG!!!!