Just for anyone who doesn't understand: "MLS" is "Major League Soccer" and is generally regarded as the "retirement league" for international football / soccer stars looking to collect an easy paycheck bcause their time as stars in far more competitive leagues is over.
Bellator is a very distant second as far as interest in MMA is concerned and even I, a massive MMA fan, very rarely watch any of their events. I don't even know how to get a hold of them for the most part aside from signing up for an online pass (not gonna do that) or going to one of those dodgy as hell websites that is probably more likely to put malware on your computer than it is to actually show you the fights.
That being the case, there is a lot to be said for Bellator but when you look at the lineups and the champions, it does seem to be the place where UFC players go to finish their careers rather than being a stepping stone on their way up to the UFC.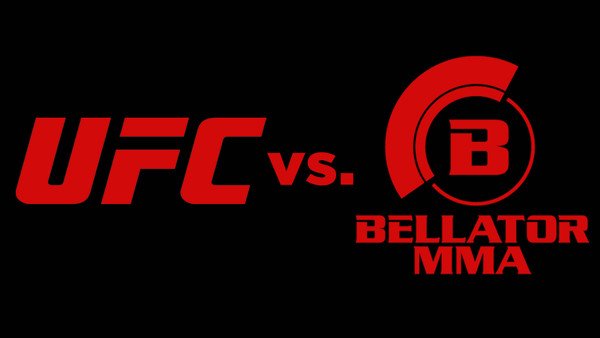 src
Take the heavyweight champion Ryan Bader for example: He had a contract with UFC that very few fighters can ever match in that it was 8 years in duration. He did quite well with the UFC but there appears to have been some backroom disagreements with management and when Bellator offered him a contract for an amount of money that as far as I can see has not been disclosed, UFC was given the opportunity to match the contract, which they quickly refused.
He then went on to Bellator and in his very first match he was facing another former UFC star and (at the time) Light Heavyweight champion Phil Davis. They had actually faced one another in the past when they were both in UFC and Bader, in his first match in Bellator, found himself winning via split decision and was the champ, on his very first fight in the franchise.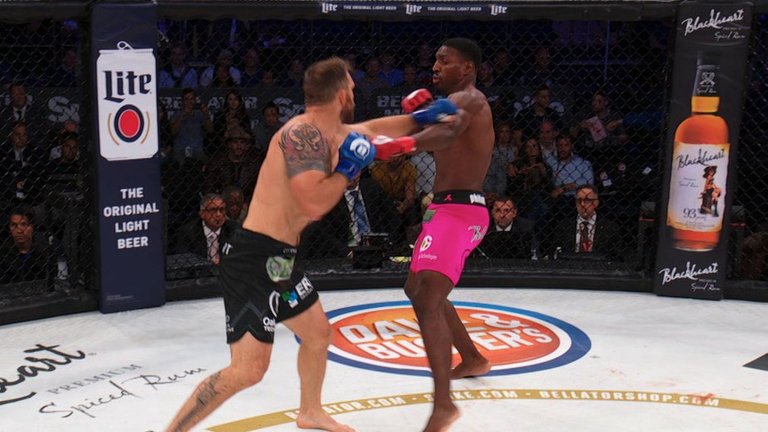 src
He is still the Heavyweight Champion but this is kind of in question since his last fight against Cheick Kongo couldn't continue after an accidental eye poke that turned the fight into a "no contest." Speaking of Cheick Kongo, he is also a previous UFC fighter as is his buddy and training partner Rampage Jackson - who was once one of the main faces of the UFC. Which brings me back to the title of this blog: Is Bellator the MLS of MMA?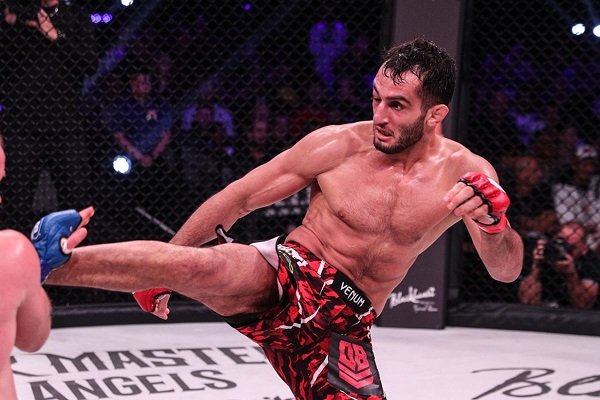 src
Then we can move on to Middleweight Champion Gegard Mousasi, who had a great run in the UFC winning most of his fights. He has moved on to Bellator and seems a relatively dominant champion despite the fact that he was never really a serious contender for the belt in UFC. In his reign at Middleweight he defeated the likes of Rory McDonald (a previous UFC fighter) and also Lyoto Machida (who just happens to also be a former, you guessed it, UFC star.)
Then we have freak show Cris Cyborg who was meant to be the next big thing (figuratively and literally) in the UFC. After losing badly to Amanda Nunes it was talked about how she was roided up as hell, and I think there was maybe some bad blood between her and Dana White, who took many opportunities to publicly make disparaging comments about her. Cyborg is the current Women's Featherweight Champion in Bellator and is yet another ex UFC fighter that was given a chance for the belt in her very first fight and of course won it.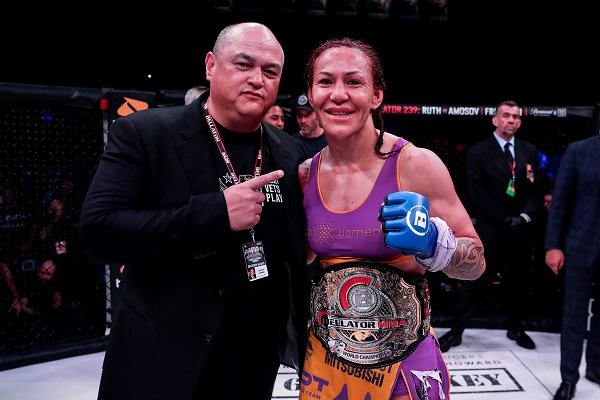 src
There is one main reason why I think that fighters who believe they can no longer go for the top in UFC might move over to Bellator and that is because of sponsorship. There was a time when UFC fighters were allowed to choose their own sponsors and could make a fair bit of money on the side. UFC changed the uniforms to be exclusively Reebok and this took away a massive amount of income for the fighters. Even though Bellator has a much lower audience rate than UFC, at least these fighters have a chance to shop for sponsors to make a few bucks.
---
In the end Bellator can't really consider themselves to be competitors to UFC because their PPV numbers are wildly different when you consider that the best PPV numbers Bellator ever had was around 100,000 and UFC pulls in at least a million even on events that I personally consider to be quite garbage.
I actually do consider Bellator to be the MLS of the MMA world, since if given the opportunity to do so, I think that most fighters who have always been Bellator exclusives would probably jump at the opportunity to move up to UFC - you don't see very many top-tier UFC fighters considering the reverse... it always seems to be the fighters that are "washed up" or have bad blood with the management at UFC.
What do you think? Personally, I would like to get more involved with Bellator, if only I could figure out how to do that.