I'm not going to get on his case for it because I think that anyone, if they were physically capable of it, would do exactly the same thing. I had nothing to do with the stuff that is being rioted over right now in USA and neither did J.R. Smith.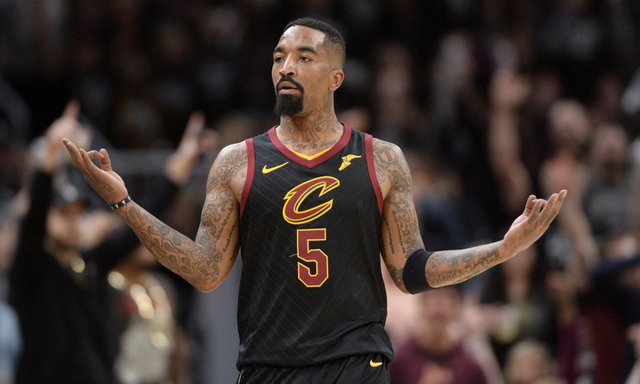 src
J.R. didn't even try to deny it was him as video emerged of the incident. He said in an interview with TMZ that "I chased him down and whupped his ass," which is a statement that gave me a chuckle. Think about it? If it was you would you just stand there after someone busted out the windows of your car?
A little history on J.R.: He was one of the few NBA players that entered the league at a very young age. Just like Kobe and LeBron, he skipped the college portion of getting to the biggest basketball league in the world and is one of the very few member of the "prep-school to pro" club. He was drafted by the HOrnets in the 1st round of the 2004 draft and immediately started showing signs of trouble on and off the court. One such incident resulted in a 10 game suspension and another saw him receive a 60-day suspended jail sentence. He jumped around from team to team including the Denver Nuggets, The New York Knicks, The Zhejiang Golden Bulls (where he was an absolutely dominant player,) and lastly with the Cleveland Cavaliers where he played very well, making it to the NBA finals - where they lost twice.
It's just an honor getting nominated.
J.R. is not facing any sort of criminal charges (yet) and I for one hope that he doesn't.
We don't see the guy he is beating do it but he had just a moment prior smashed the windows on his truck. So what do you think? Is it justified?
J.R. is currently a free agent after a 15-year career that ended after Bron Bron left the Cavaliers.