I'm really torn on who to cheer for in this upcoming Fight Night because I really like both of these guys.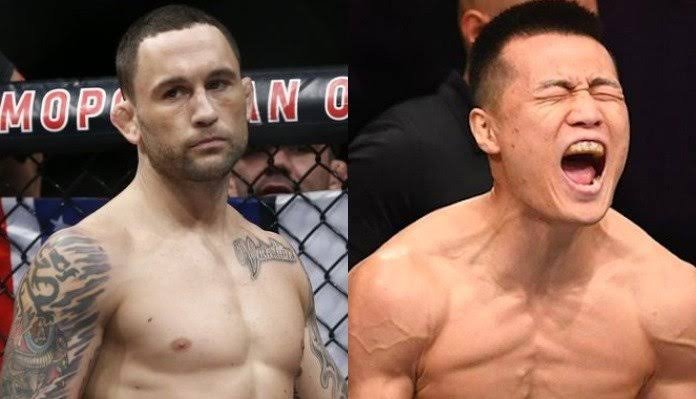 src
I think that both of these guys are admirable and it is a shame they don't get more attention. Edgar has kind of run his course in my opinion and his biggest paydays are likely behind us. His bouts with Jose Aldo are some of my favorites of all time and one of the main things I like about him is how gracious he was in defeat (he lost to Aldo twice) and lately his record is a little blemished as he has lost 2 of his last 3 leaving his record at 23 and 7.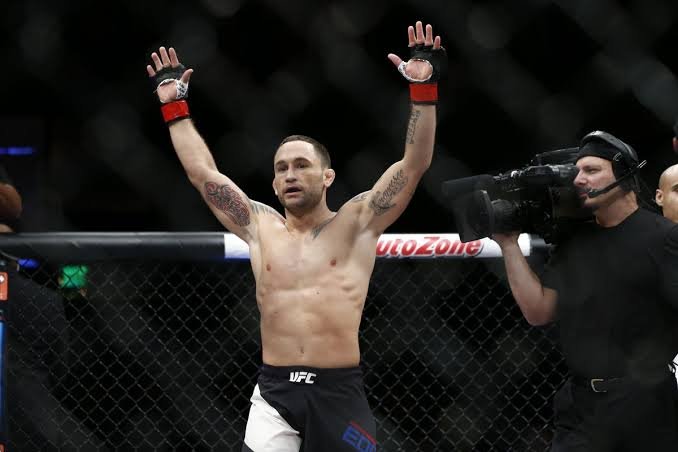 src
Normally when your career starts a downturn like this you end up getting relegated to "Fight Nights" and well, that is fine with me since I feel like the guys who have been moved to these lessor shows try a lot harder and it ends up being more entertaining anyway. My main motivation for liking Edgar is that he isn't an arrogant jerk like a lot of UFC stars are.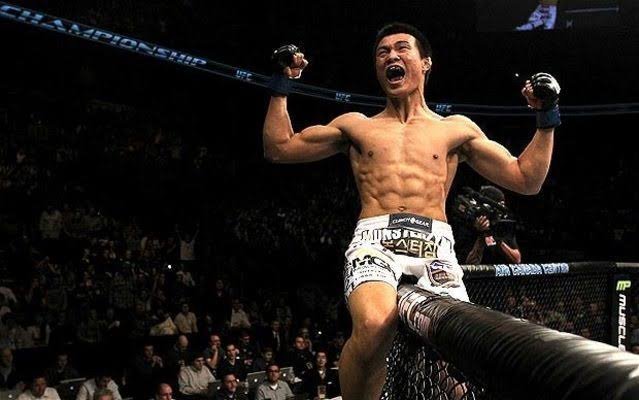 src
The Korean Zombie (Chan Sung Jung) on the other hand, is also a pretty humble dude although this is coming through a translator. A Korean friend of mine was watching one of his post fight interviews and says that he talks like someone with a poor upbringing like a farmer or something like that. I don't know how my friend can determine this but if that is true, that makes me like him more. I love the "rags to riches" stories.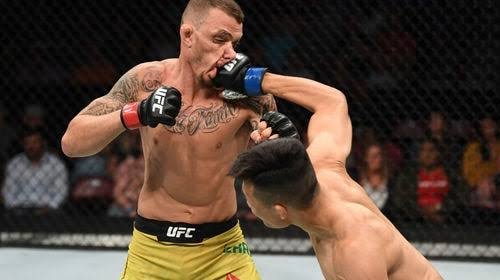 src
His last fight vs. Moicano was particularly impressive as his finished him in under a minute. Moicano didn't land a single significant strike in that time period.
The other reason why I want him to do well is because Asians are under-represented in the higher tiers of MMA and the Korean Zombie is likely the best in that field. It is really unlikely that he is going to get another title shot with a record of 15 and 5 but with a strong showing against Edgar on Saturday I suppose there is a chance.
This live event takes place during a great time of day for me so I will be glued to the screen. Those of you in Europe and America watching it live will be faced with a horrible time of day and well, since that is what almost all UFC events are like for me you'll have to excuse my lack of sympathy.
I'm expecting a great main event because both of these guys need to prove they still deserve the attention of the UFC at a top level.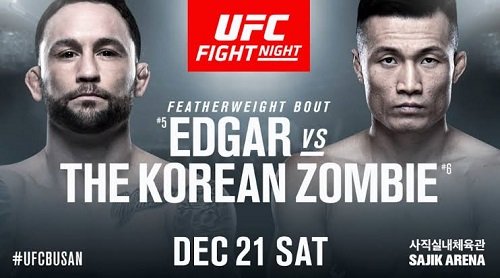 src
Will you be watching? How do you call this one?