I quite like Edgar and always have. As i mentioned before he was always a mild mannered and kind person who respected most of his opponents and remained a top-tier competitor for many years. I found out last night that he actually has more ring-time than any other UFC fighter at over 7 hours in the octagon.
That being said... he kinda got destroyed last night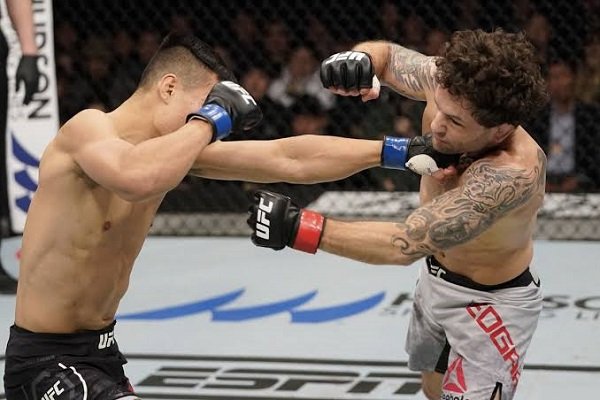 src
From the onset, Zombie was the aggressor throwing nearly 80 punches to Edgar's mere 9. Of those 80 strikes, 49 of Zombie's strikes found their mark and I guess that took its toll on Edgar, who went down hard and the ref only allowed 2 more punches to be thrown before calling the match.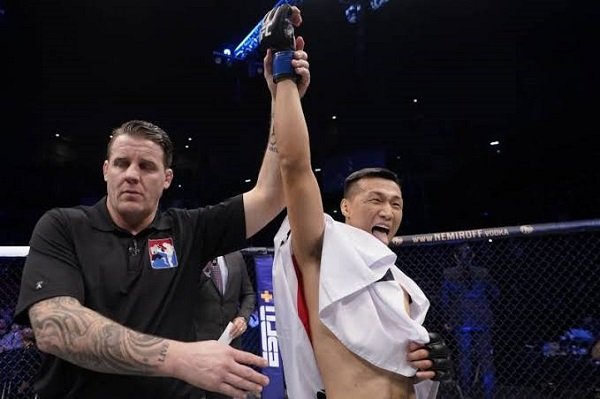 src
Frankie was brought up very last minute to take this fight and this may have contributed to his loss but he made no excuses for getting knocked out at just past 3 minutes in the first round.
""Well not what I had planned coming out here to South Korea, but win like a man and lose like one too. Hats off to the @KoreanZombie on a great performance. I think it may be time to cut this damn hair. Thank you to my family, team, and fans for the love and support"
via Twitter
Frankie was scheduled to move to Bantamweight for a fight next month but it appears as though this might be taken off the cards due to this loss, which i think would be a really shitty move on the part of UFC since they asked this man to do a last minute favor for them. I would imagine he was paid several hundred thousand dollars but this information has not been released yet.
Don't retire Frankie, I still love ya!