Anderson Silva is one of the greatest MMA fighters who has ever lived. The level of control, nay, domination that he held over the middleweight division is a thing of legend as it seemed as though there wasn't anyone that could even come close to toppling him. He held the belt for a staggering 2,457 days between 2006 and 2013 and if you are a fan of the sport, you can recall that not only did he win his matches, but he did so with style.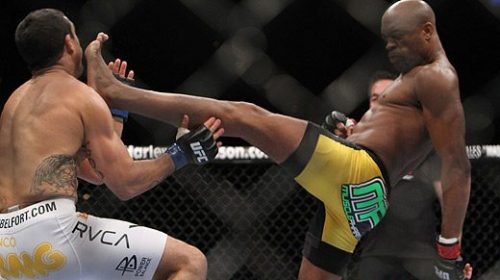 src
Even today during UFC intro montages his "front kick of doom" is featured in the highlight reel. This man had explosive quickness that mean that he could KO you from every direction without you having any idea it was coming. He also had no "tells" so you never knew what part of your body you needed to defend. His rock hard kicks would wear down an opponent's legs in the first round and leave them open to a wide variety of means of being dispatched later in the fights.
This also lead to Silva becoming extremely arrogant in the ring as he took on a Muhammad Ali type method of taunting his opponents. Some people loved it, most people, including Dana White were annoyed and even upset about it enough to boo him after victories.
Then of course there was that fateful day where massive underdog Chris Weidman did what so many people have wanted to do to Anderson in the past: Put his arrogant ass on the mat and take the belt.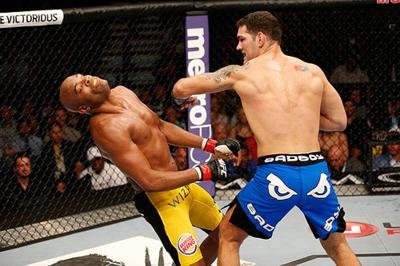 src
The thing about this victory that stands out to me the most is that up until the point to Weidman flattened him, Silva had been doing his usual clowning around in the ring, including not even bothering to guard his head because he, through years of having done exactly that, felt as though he could see any punch coming and react accordingly. He was terribly wrong that day.
From that day forward, Anderson "The Spider" Silva was never the same again and this is before we even factor in his horrific injury in the rematch with Weidman that ended up putting Silva out of commission for a very long time.
Since his return in 2015 where he faced Nate Diaz in a very amusing fight where Diaz mimicked the in-ring antics that Silva is famous for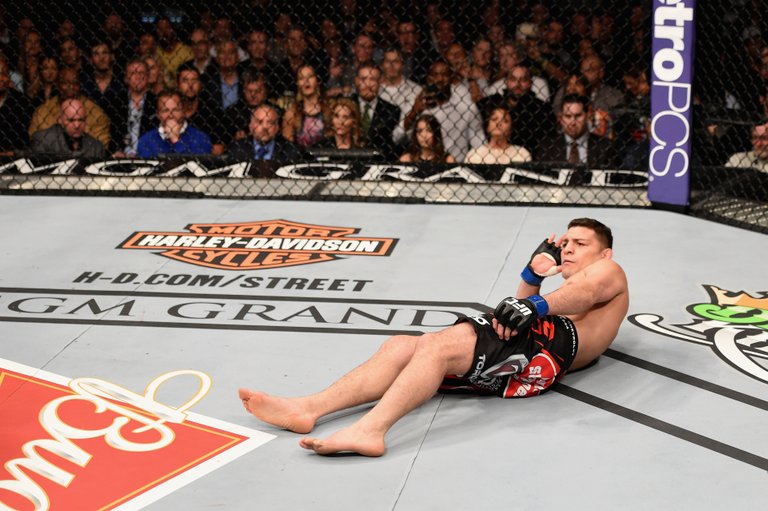 src
While Silva did win that fight, things have not gone well for him ever since. He has gone 1-6 with one of his victories being ruled no contest when test results revealed that he tested positive for steroids and another P.E.D.
---
Get on with it! What about the prediction?
As if it wasn't evident from what I have written above I feel as though Silva has never recovered from his rattling loss to Weidman and of course the horrible and kind of self-inflicted injury that occurred in the rematch. I think Silva is only getting this fight because he nickname is "The Spider" and it is Halloween.
It wouldn't surprise me if he didn't really even train for this very much and it is also rumored that this is going to be his big "sending off" retirement party. I do not feel that he will be getting sent off with a victory though as he is facing someone who is an actual active fighter that is nearly 10 years younger than he is and is also ranked in the top 10.
I'm just hoping Silva can manage to not embarrass himself.