I am not a Conor McGregor fan. His mouth has at times ruined the sport for me and I was cheering any time that someone shut him up with their fists. Coming into UFC 246 in the early stages I was hoping that Cerrone would beat McGregor senseless and shut him up forever..... but then something magical happened. McGregor didn't do his usual taunting of his opponent for months, over and over before the fight and loads of people, including me, thought "ok, let's see if this is going to be a real fight." and was it ever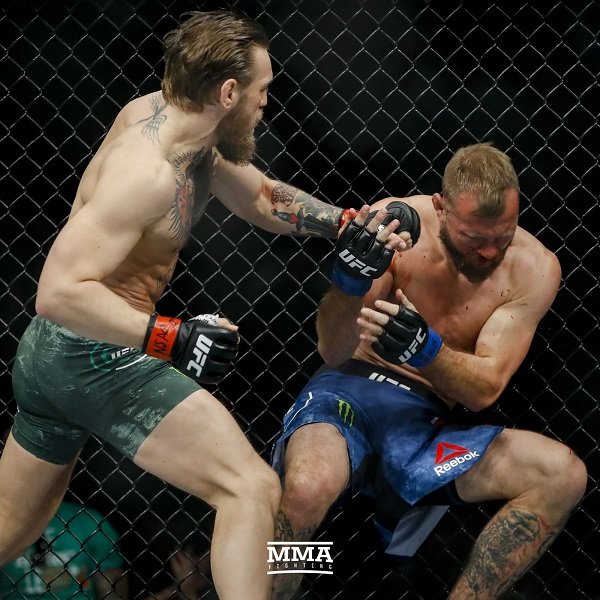 src
To call this fight "one-sided" is unfair to sides and the number "1." This was a one man show. Cowboy didn't do anything at all but duck one time and then be a meat-oriented punching bag. Conor completely owned the show.
I was surprised to the improvised tactics and have never seen someone overcome with jumping shoulder strikes to the head and this is exactly what was Cowboy's undoing.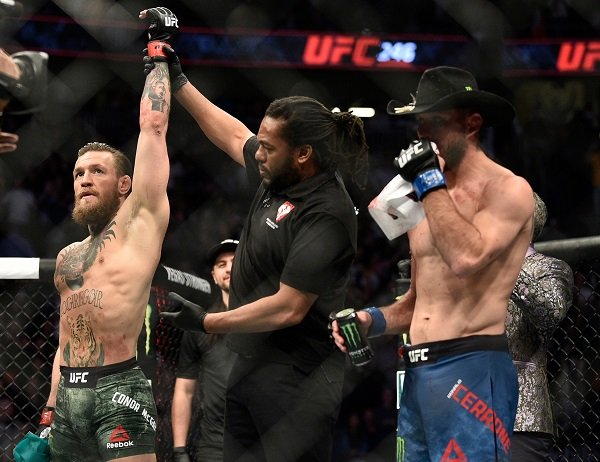 src
Donald "Cowboy" Cerrone, one of the best fighters the UFC has ever known with an impressive track-record, was absolutely dismantled in 40 seconds. I didn't check the stats but I don't think he ever even landed or partially landed a strike. It was an embarrassment and that was evident in the post-fight interviews where Conor was surprisingly subdued in his animated microphone tactics.
He did "kind of" call out Jorge Masvidal for being a "little melty fool" and of course as i am sure UFC organized, Jorge was sitting very near the octagon with his stupid "BMF" belt nearby. Even though I am not a McGregor fan, I was very happy to hear Conor call it something along the lines of a "stupid made up belt."
I was pleased to hear the Conor did not talk about Masvidal in a specific sense, because I want that BMF belt to simply vanish and am a bit disappointed that they even showed it on camera. McGregor might actually be the kind of person we need in order to make that happen....or perhaps the belt was always going to head his direction.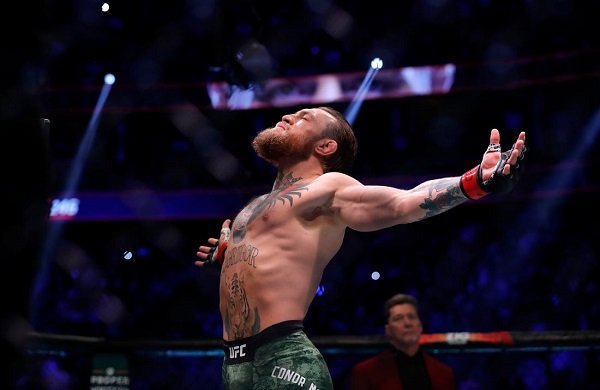 src
The bottom line is that McGregor proved to the world and more specifically to me, that he is worth his salt and isn't just a microphone wielding a-hole. He is deserving of the money his is paid, which by the way is much much much more than any other UFC star, ever.*
I appreciated the way that he acted humble in victory, and actually paid lip-service to Cerrone and others rather that just using the limelight to talk only about himself. he did plug his "Proper No. 12 Whiskey" in the post-fight interview and well, that was fine.