I'm not really a race fan, nor do I particularly care about the Confederate flag or what it stands for or what it was meant to stand for or whether or not it is a racist symbol or not. All i know is that for NASCAR to ban it is kind of a big deal for a lot of their fans and it doesn't really have anything to do with the sport (if you consider racing a sport) anyway.
I say who cares, but you can bet this is going to upset a lot of people in the racing world who will see NASCAR as bending over for the media and limiting freedom of expression - which it actually is IMO.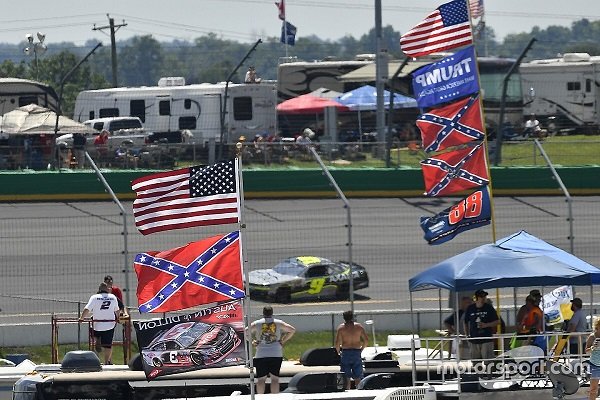 src
The US Confederacy lasted a shorter amount of time than the popularity of mumble rap but yet over the years it became iconic of southern pride. I say this as someone who went to college in the south but never really had a great deal with feeling proud about it. For me, my only exposure to this flag was the "General Lee" Charger in The Dukes of Hazzard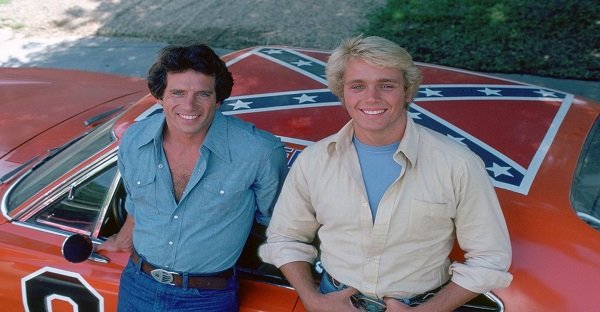 src
The thing about this ban is the fact that it was already banned quite some time ago from being used in any sort of sanctioned official capacity but NASCAR has gone a step further and said that private individuals are now banned from displaying the flag at any NASCAR event.
For me, NASCAR is boring: I do not watch it. But you better believe that I am going to be watching to see how much compliance the true fans of this sport are willing to extend to this sort of ruling handed down by the heads of NASCAR. People are pretty stubborn and you can bet your bottom dollar that someone who spends and absolute fortune to be able to park their RV in the middle of a major event is going to raise a Confederate flag at a major event and there are going to be a lot of people in the crowd that are going to applaud this gesture.
Things could get unruly from that point forward.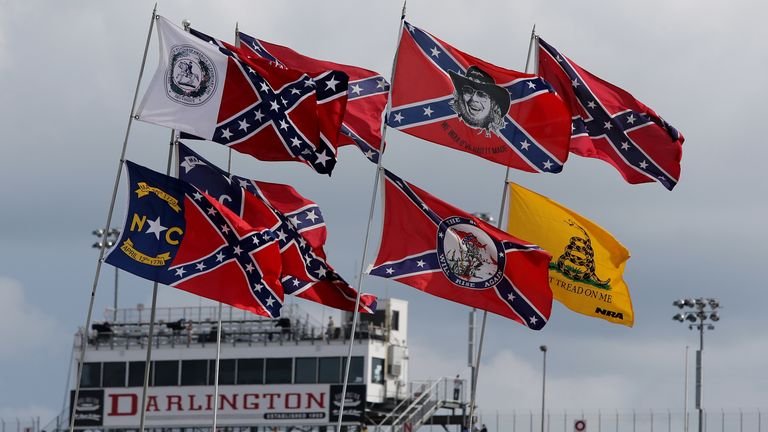 src
I think this was a terrible move on the part of NASCAR because they are only asking for trouble at events once they start to allow people to go to them again. Some extremely stubborn, extremely wealthy person is going to put one up in the middle of an event and cause a scene and then what? Will they stop the race in order to arrest this person? What are they going to arrest him for? Will they risk the crowd going into full riot mode over something like this? What if all the people in the center of the track coordinate a simultaneous raising of the Confederate flag at Indianapolis motor speedway, which has a capacity of over a quarter of a million people?
What then?
The flag itself is rooted in the Civil War obviously, and the Confederates were the side that, for the most part, was pro-slavery. Does the flag mean that now? What about all the state flags that were pro slavery at the time... are those next to go? What is the point of all this other than a social justice gesture on the part of the organization?
I'd love to hear your thoughts. In the meantime I am going to watch just as many NASCAR events this year as I did last year: Zero.