This isn't the first time this has happened in UFC. There have been many instances where there was a dominant fighter in a particular weight division and UFC really struggled to find someone that could possibly contest them. In the case of Amanda Nunes though, it is particularly evident. She currently holds belts in two different weight divisions and is well-placed to defend both of them. This evening's pay-per-view was a very good example of exactly that.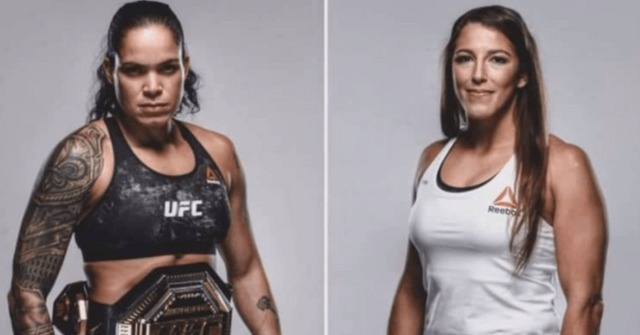 src
The main event at UFC 250 was one that I think not a great many people were looking forward to. Amanda Nunes was an extremely heavy favorite and Felicia Spencer. The odds on Nunes were -600 meaning that you would have to bet $600 on Nunes to win $100. Vegas has their systems.
Felicia Spencer is no slouch, but I like to call her the "Roy Nelson" of the women's division because while it seems almost impossible to knock her out, she doesn't have a great deal in the way of offense. This was showcased in her fight with Cyborg and it was also on display tonight.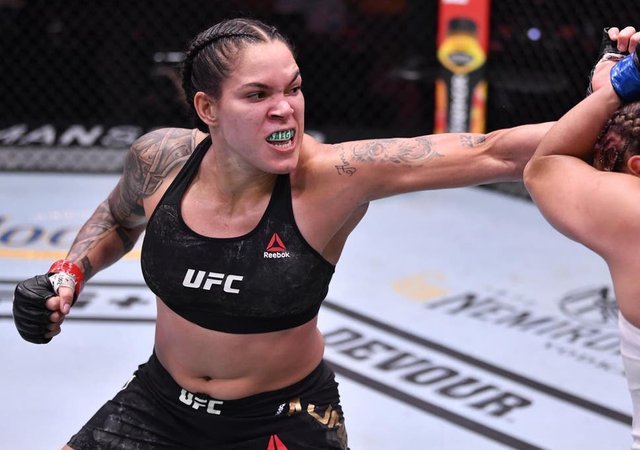 src
What was also on display was how unstoppable Nunes is: I mean, I don't think there is any available talent in the UFC roster to make any sort of meaningful run to take her belts off of her. She is just that much better than everyone else in the two divisions that she is in.
The women's division is (or I suppose was) far more exciting than the men's in that you never knew what you were going to get and the women seemed to "go for it" a lot more than the men did but now we have a little bit of a problem in this Nunes reign. She is simply a LOT better than everyone else in the division.
In her fight tonight with Canadian, Felicia Spencer, it was a completely one-sided affair. There was no point in time that Spencer even had a moment of glory. Nunes simply controlled the match in every single possible facet. Spencer looked out of place even being in the octagon with her. Standing up: Domination. The few times on the ground: Domination. There was one point where Spencer actually sat on the mat and scooted around to try to see if an upkick game might be one place she might shine.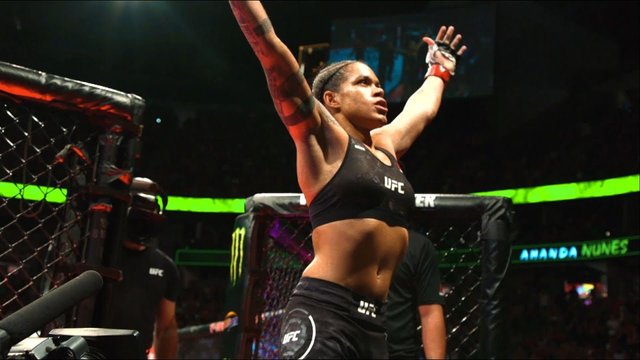 src
She did not shine in that regard either. It is only because of the fact that Felicia Spencer seems to be impossible to KO that the fight went the distance.
All judges gave the bout to Nunes and one of them even docked a point giving Spencer just 8 points (where judges will normally award a 9 out of 10 to the loser of a round) resulting in a 50-44 overall victory for Nunes.
So here lies the problem for UFC: How can they continue to push Nunes as a Pay Per View draw if there is no one that she can fight?
I would speculate that they will attempt to lure either Cyborg, Holly Holm, or even Rousey back into the fight scene in UFC because honestly, if they do not, I don't see anyone being excited about her future fights especially as a top bill. There simply isn't anyone that can take her on at the moment.
We might be looking at the most dominant fighter of all time in the women's division right now. Amanda Nunes is a beast, and she proved that tonight and even though it went 5 rounds - it was all hers, all the time. Spencer looked completely out of her element and that really shouldn't happen with a top-10 competitor.