The collective groan of the MMA world can be heard all at the same time but also shows that the safeguards put in place by the event organizers are at least in theory, working.
Ronaldo "Jacare" Souza has tested positive for coronavirus a mere 24 hours before the his scheduled fight in Florida tomorrow.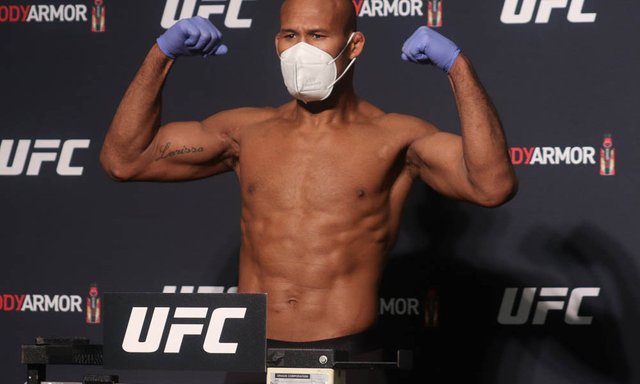 src
He was scheduled to fight Uriah Hall in the middleweight division tomorrow, which obviously isn't going to happen. Thankfully, due to quarantine efforts put forward by the UFC, the event will still be carrying on as planned.
Something that is a little concerning is the fact that there was a video post that has since been deleted that shows Souza "hanging out" with several other fighters that are on the UFC 249 card before he was tested. It remains to be seen if there is going to be additional testing before the event takes place.
Tomorrow will be a momentous occasion and it remains to be seen how exciting this sport can be with the complete absence of a crowd. Personally I am extremely hopeful that the entire thing can go by without issue or any sort of spread of Covid (either real or media-frenzy induced / fabricate) because the ability for UFC and other sports to be able to have some sort of sport entertainment for the world kind of hinges on the success of these early trials.
Souza was a slight favorite to win the fight according to Vegas odds. A replacement fighter has not yet been announced. My money would be on it being too late to find a replacement seeing as how it is a lot more complicated to introduce a new fighter at the last minute given the Covid precautions that are in place. It is important to note that Souza was not on the main card and although he is a good fighter, is certainly not one of the main reasons that people were going to watch the event.
Let's hope that this is the only setback for the event because if it goes poorly, or there is a spread because of it, we can probably be assured that there wont be any more of these.