That time when Dennis Hallman pissed off Dana White in UFC
Dennis Hallman has been around a long time and perhaps he got a little too comfortable. In UFC 133 back in 2011 he wore what can only be described as a completely inappropriate outfit to his match on the pay-per-view. It disgusted most of the people watching and Dennis would later claim it was because he lost a bet. Dana White was not impressed and soon thereafter sweeping changes happened to octagon attire.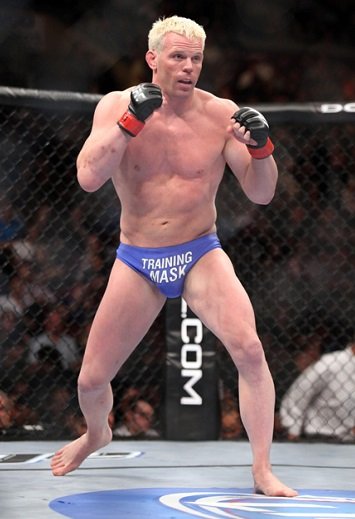 Bet or no bet, one has to wonder what Dennis was thinking when he decided to don this horrible attire for an event that was going to be watched by millions of people around the world. This was back during a time when fighters were given a lot of liberty as far as their ring attire was concerned and you may recall that each corner would also have massive posters filled with sponsors that I presume the individual fighters got paid for.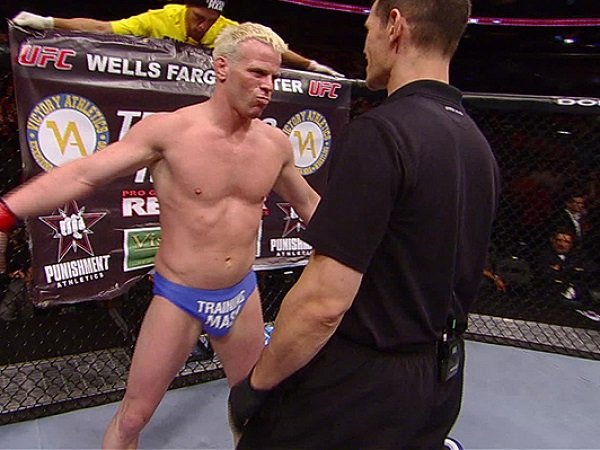 While some people preferred tight fitting shorts as many do, and other prefer the shorts to be loose, no one prefers to wear nut huggers in a fight and even Dennis doesn't.
At the post-fight press conference Dana White stated "I've never been so embarrassed being in the UFC." Dana also awarded Hallman's opponent, Brian Ebersole, the fight of the night bonus not because it was actually the best performance but for "getting the scantily clad Hallman off the screens hastily."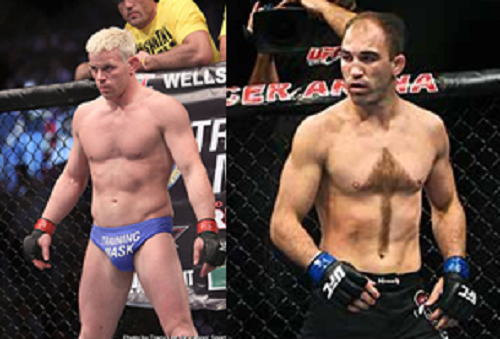 The thing was, Brian Ebersole looked like an idiot in the ring that night as well, shaving an arrow into his chest hair. Although this was also a horrible decision that would later be banned as well, Dana was furious with Dennis Hallman and there was talk about him getting handed his pink slip shortly after UFC 133. But this didn't end up being the case.
UFC would keep Hallman around for more than a year and he won the only fight he had in that time. Later, after being plagued with injuries and failure to make weight two times in a row he was cut from the roster. He went on to fight in lessor known promotions for several more years but the fighting fire had been extinguised as he lost 6 straight fights before retiring.
It's a real shame because he has a fantastic career with 73 fights, 53 of which were victories. Unfortunately for Dennis Hallman, he will likely only be remembered as that guy that did a fight in his underpants and pissed off the boss.
---
---