The XFL was something that was brought up with a lot of hype back in 2000 and 2001 only to have a single season that was a massive failure. Yet, here we are 19 years later and they are going to have another try at it. Several other organizations have tried and also failed in the past. However, the XFL had a lot more money behind it than other startups yet made some terrible blunders that resulted in the hype dying out really quick.
1) McMahon's arrogance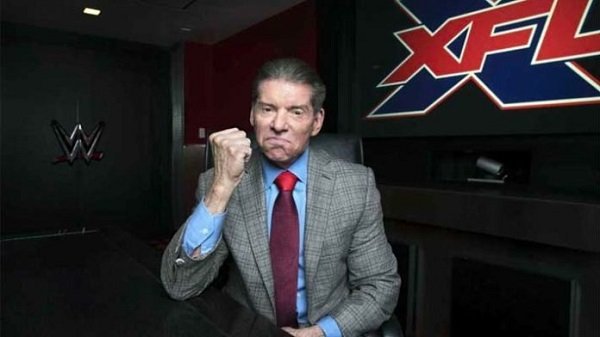 src
Vince McMahon entered the wrestling world as an underdog facing a much larger and much more wealthy (at the time) opposition. He not only won that war in the end, but he dominated it and emerged later as the only player in the game. I think the extreme level of confidence that this man had coming into competition with the most popular sport organization in America was very unfounded. I don't think he took the might of the NFL very seriously and they even referred to the emergence of the XFL as a "non-issue." Vince forged forward believing this his way was going to be the better way, and the gimmicks didn't pay off.
---
Terrible advertising campaign
Outside of the WWE fans, the general public was only a little bit interested in what this new league was going to be like. The WWE antics were brought into the advertising and in many ways this made many people think that like professional wrestling, that the games were actually going to be scripted.
Then McMahon had the idea to advertise the XFL by creating his own blimp to fly over NFL games while they were live. During a live broadcast of a Raiders game this blimp actually crashed into a nearby seafood restaurant.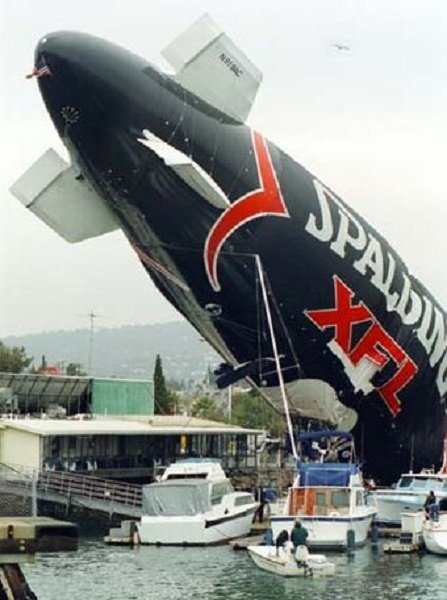 src
There were some that suggested that the blimp was crashed on purpose in order to get more free publicity but it ended up being a metaphor for the inaugural season in that it too, quickly crashed, losing tons of money and had a quickly evaporating fanbase.
---
Too much WWE interjected into the game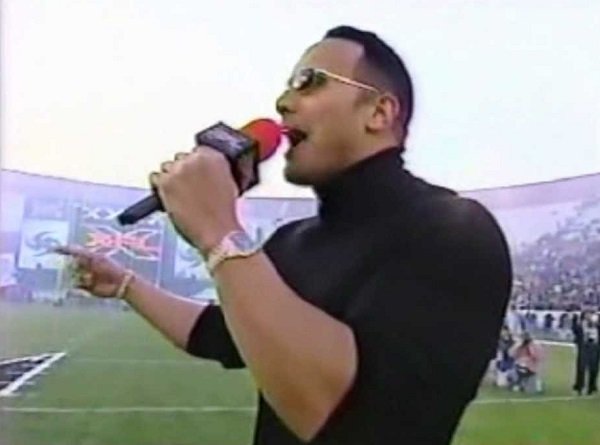 src
Can you seeeee-la-la-lala... how many of those seats are empty?
Interjecting the WWE superstars into the games might have worked for fans of professional wrestling, but believe it or not, most people are actually NOT fans of the fake sport. I actually like WWE, but feel as though it has its place in a tiny little corner of the sports world. On the field of a football game, is not one of those places.
Other stars that cut promos or introduced games included Jerry "The King" Lawler, "Stone Cold" Steve Austin, and Jim Ross who is a legend in pro-wrestling, but a complete unknown outside of it. It was a dumb idea and the fans grew tired of the gimmick really quickly.
---
The very first game was a boring shutout
It was such a one-sided affair, that in their first ever nationally televised game, they actually cut away from the scoreless 2nd half to focus on the other game that was going on - not that anyone cared or probably even noticed. It's not like anyone had any idea who any of these guys were anyway.
---
Players allowed to choose their own names and did individual intros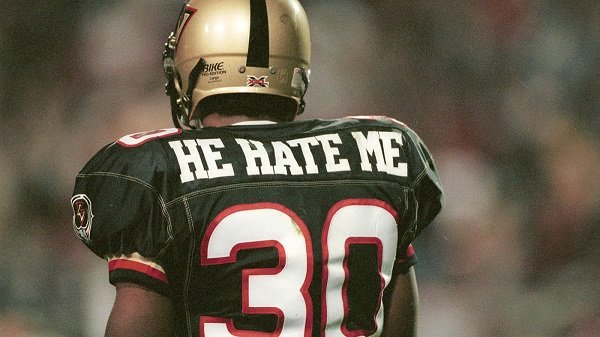 src
In a truly bizarre managerial decision, McMahon and the top brass allowed players to choose any name that they wanted provided is wasn't obscene. Then at the beginning of each game the players would do a short, microphoned into for the TV and the very small number of people in attendance. This was made even worse when certain players would be mic'd during play so as to give the audience a greater idea of what goes on in an actual game. This was quickly eliminated as literally no one thought this was a good idea.
To be fair to Rod Smart aka "He Hate Me," he was one of the few good players in the 2001 season and later went on to play for the Eagles, the Panthers, and the Raiders.
---
When ratings slipped, and they did so immediately, Vince doubled down on absurd content
When ratings dive bombed after the first week. Vince decided to introduce MORE elements of WWE to attempt to lure people back. This including bombarding the WWE shows with XFL adverts and later on something that was in poor taste and almost certainly wouldn't be tolerated today.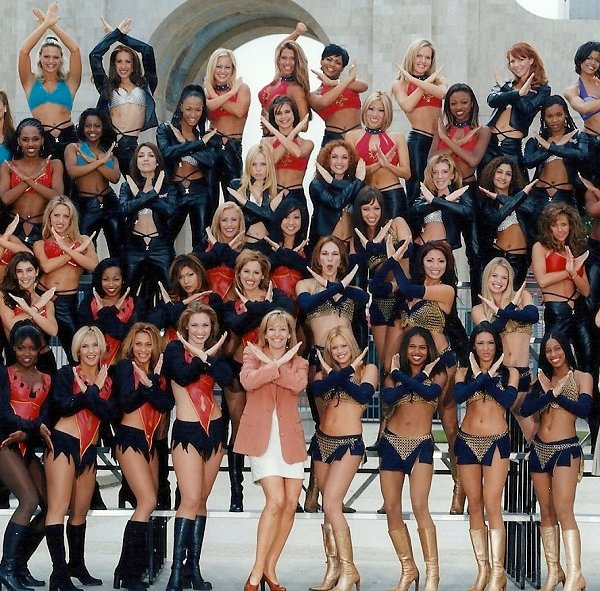 src
It is no secret that the women in the WWE are seen primarily as sex-objects and it kind of works over there. However, the idea of Jim Ross talking about "puppies" during what is meant to be a serious football competition absolutely did not.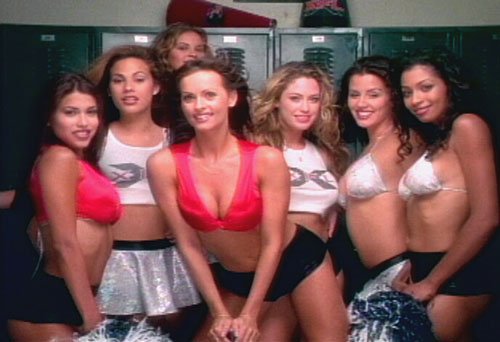 src
They were far more scantily-clad than their NFL counterparts and when the season was doing abysmally, the new ad campaign made the promise of "letting the audience into the cheerleaders' locker-room at halftime." This promise was a prank and it never happened but wow, what a bizarre method of trying to get people to watch football.
During games the cheerleaders would give players and fans lap-dances and while it was funny at first, we didn't really need to bring the strip-club to the football field. I mean, everyone has the internet anyway, we don't need softcore porn introduced to a sporting event, do we?
---
---
There are many many more reasons why the XFL failed the first time around, but this is what I think is the major aspects of it's absolutely horrendous failure back in 2001. This time around, they are steering completely clear of any WWE aspect and any gimmicks and instead focusing on what they have promised will be a much faster game than traditional NFL games and I am genuinely interested. Let's hope they don't let us down again.