Like most people who were alive at the time I had a huge fascination with Mike Tyson in the 80's. The then youngest world champion of all time was an absolute beast and when you would hear stories about him knocking people out in the first round it wasn't even a surprise. I'll never forget the day that it was pumped up for months about the fight between Michael Spinks. Both were undefeated, both were monsters in the ring and Tyson knocked Spinks out in 90 seconds.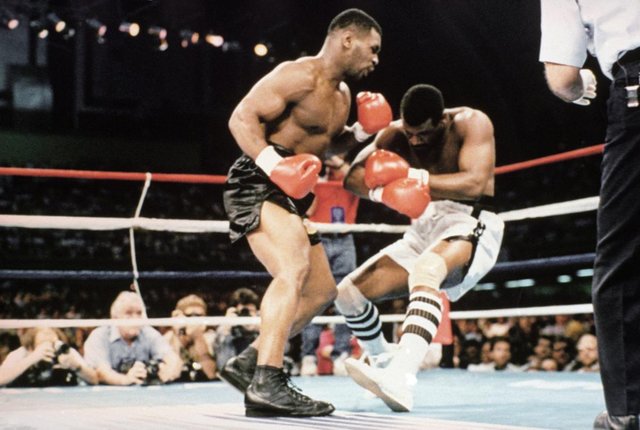 Mike would continue to inspire awe in the boxing world even after his shock defeat to Buster Douglas. However, going to jail for rape changed him, and when he came out on the other side he was not a great fighter, and it was difficult to admire him because he was straight-up cray cray.
We've seen Michael calm down quite a lot after he lost all his wealth, started getting beat by mid-range fighters, and lost a lot of credibility as far as boxing is concerned. He was able to put his life back together a bit due to being in a few films, doing some stand up comedy that no one could understand, doing a Broadway special that again, no one could understand, and starting to become a normal human.
Recently a video emerged of the 53 year old Tyson training and I have to say, I wouldn't want to take a punch from the dude.
A couple of things about that clip that went viral on all social media immediately: We don't know how long Mike can keep up that devastating pace, it could just be a few minutes at a time and also, we don't know how much editing was required in order to get that "I'm back" clip together. There could be a lot of times he screwed up.
Now, Mike has said that he wants to come back to the ring, but obviously no one can really take a 53 year old seriously, regardless of how much of a legend to the sport he was. I think he would probably be better off fighting just people his own age such as Evander Holyfield.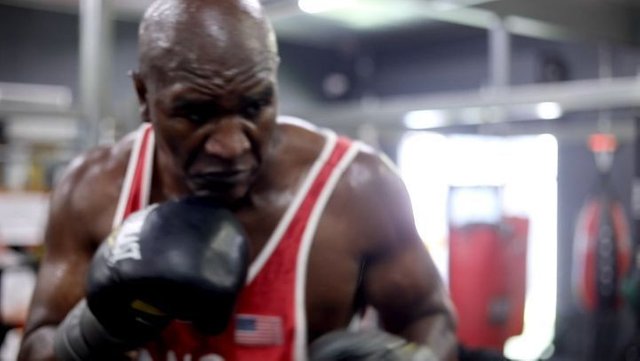 Holyfield, how is nearly 60 decided to throw his hat in the ring as well, saying that he would fight Mike Tyson if the money was right (of course) and even though their bouts in the past were the things of legend and ended with Tyson biting a part of Evander's ear off, the two have become friends.
Holyfield posted his own training videos but after being harshly criticized for how slow his training regimen was, he deleted all of the videos. Too bad if you didn't see them because compared the Tyson's, they looked like Evander would get annihilated in comparison.
At the moment there is only speculation about what Mike Tyson plans to do with this or if anything will even come from it. Certainly there is a novel opportunity for big money in this situation but there is also a really good chance for Tyson, Holyfield, or really anyone who gets involved to end up embarrassing themselves. It could end up being like when you go back to watch a favorite childhood TV show (The A-Team comes to mind for me) only to discover that the memory of the show is a lot better than the show itself in today's time.
We'll find out in time I guess!