After seeing their efforts to have public events on tribal land in California (which was going to happen and Dana White has assured the tribe that they WILL host an event there in the future as a show of gratitude,) it appears at least for now that the May events in Florida have been greenlit without much opposition.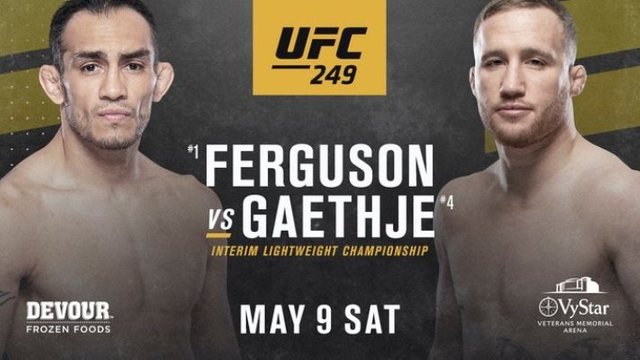 Apparently WWE actually inspired Dana White and company to attempt to host their events in the Sunshine State when Vince McMahon successfully convinced the powers that be to allow televised events that were closed to the public. I don't know if you've seen any of the events that take place without fans, but it's kind of weird.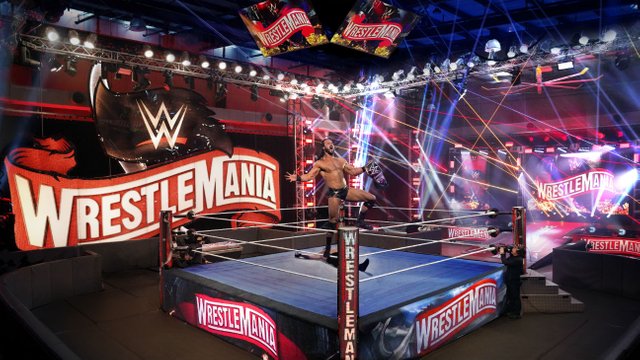 It will likely be similarly strange to be watching UFC without the roar of the crowd and I think it will likely be the very first events that Joe Rogan wont have an opportunity to drone on about how "deafening" the crowd is. The fighters might actually get a bit annoyed if they can hear him talking... perhaps they will move him back to a booth in the back or something. Who knows?
For fight fans like me, even without a crowd it will be nice to see that we are going to get to see some MMA action beginning on May 9th.
There are 2 titles on the line (Bantamweight and Lightweight) so no one can really complain that they are stepping down the quality because there are no fans paying for seats. Is UFC expecting an increase in the amount of people paying for pay-per-view? I would imagine that they could expect that but of course there could simply be an increase in the amount of people illegally streaming it. A big part of their pay-per-view income is international venues that will pay a much higher rate to feature the event at various bars and restaurants, and these purchases are almost certainly not going to happen, at least not by May 9th.
While the Ferguson fight for the interim title is likely the main reason people will be tuning in, the Henry Cejudo vs. Dominick Cruz co-main event is certainly not going to be a slouch either. Also, although it is not on the main card it is hard to not be interested in the "Cowboy" Cerrone fight vs. Anthony Pettis. Is there ever a fight that Cowboy wont take? It will be interesting to me to see if he can redeem himself a bit after his embarrassing fight vs. Conor McGregor earlier this year.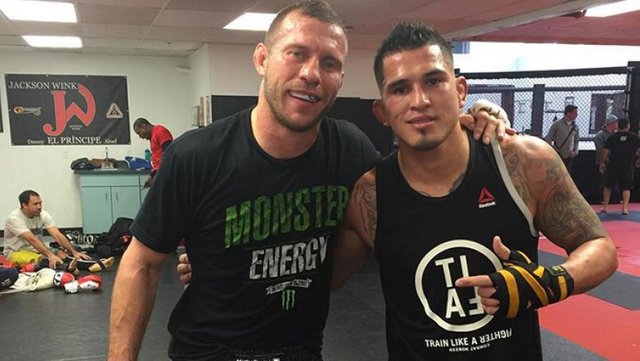 It is worth noting that Pettis and Cerrone have faced off in the past and although they were once rivals, they have also trained together and were friends as far as the fans can tell. I wonder what that is like? Go out there and beat up your friend.....
In my mind there is no denying that the fights will not be as entertaining without a crowd and this will likely also affect the fighters themselves. I for one will be excited to see how the fighters react to winning since jumping the fence to shout to no one will probably not be on their minds.
Although Dana White has downplayed the seriousness of Covid-19 in the past, he did say this much in a recent interview.
"Obviously I've been out in front of this thing talking about finding solutions. We're gonna do everything we can. We're gonna spend a lot of money to make sure that people are safe."
I'm sure that they will be spending a lot of money, now the question will remain if they are actually going to make any in the process as well. At any rate, I am sure a lot of fight fans stand with me when I say that I am happy that we will at least have something to watch other than the NFL draft.