I would venture to say that she is too good. It was said by Joe Rogan during the fight that he (I'm paraphrasing) "feels sorry for her because there is no one for her to fight at this point."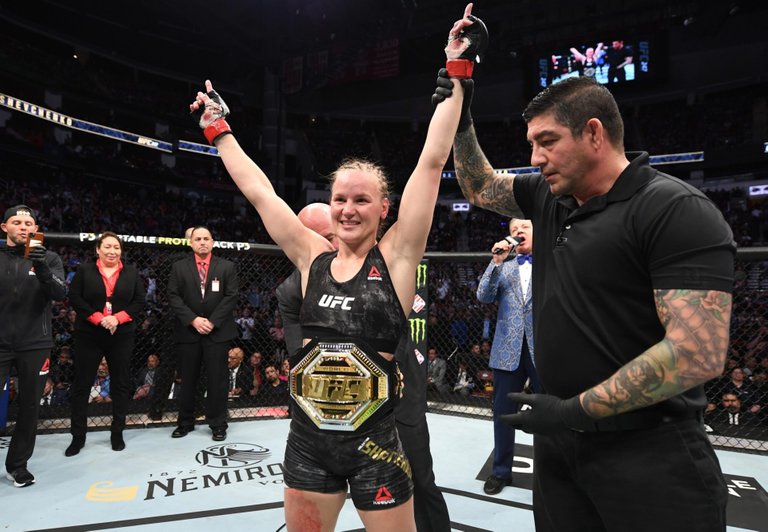 To suggest that this co-main-event was a extremely one-sided affair would be unfair to one-sided affairs. There was no point at all during the fight that Valentina looked as though she was ever in any danger at all. Katlyn Chookagian went into this fight with a strategy of dazzling Shevchenko with her "superior footwork" and well, that didn't happen at all.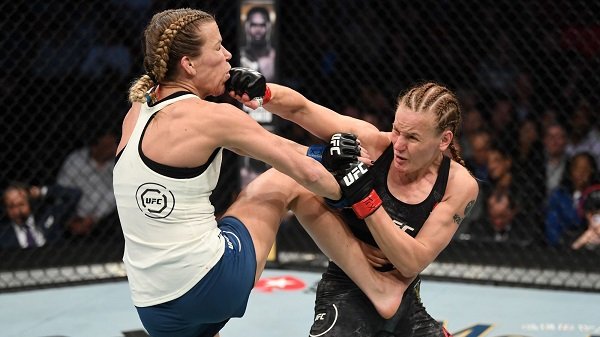 src
Despite having a reach advantage, it appeared as Chookagian was afraid to engage and would take swings that were far from making contact at all. On the few strikes that she did land it appeared as though she hadn't even committed to that individual punch or kick either.
On the ground is where she lost it badly though, as during the very first takedown Valentina opened a massive cut above Katyln eys that wouldn't stop bleeding.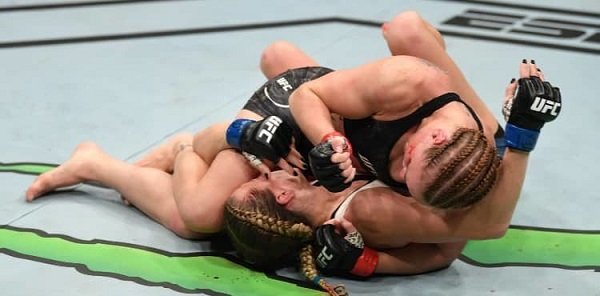 Things didn't get much better in round two where Katlyn appeared to actually be going for some offense and then abandoned the plan only to be grounded again, this time in a crucifix that had her arms trapped and her head exposed. The referee did not allow the barrage of elbows carry on for very long before stopping the fight.
---
The disappointing news is that Shevchenko doesn't really seem to have any peers in her division and unless UFC is hiding some sort of flyweight superstar in the wings this is unlikely to change anytime soon. The champ made the number 1 contender look like a chump that was totally out of her element.
So what happens now? Does Nunes try to capture 3 belts by dropping weight? Will someone from strawweight try to beefcake their way up a division? At the moment it looks like the flyweight division is going to be a bit dead unless they find some talent to stack it up with.