The XFL is doing a lot better than I think most people thought it would do. The fact that attendance is over 10,000 people per game and TV audiences actually have a TV audience is already much better than I, or most people expected out of the "2nd time's the charm" league.
Play has been decent and the adjusted rules actually do make for a more fast-paced game. One of these rules is that after scoring a touchdown teams have the option of adding up to 3 points instead of just kicking for the P.A.T.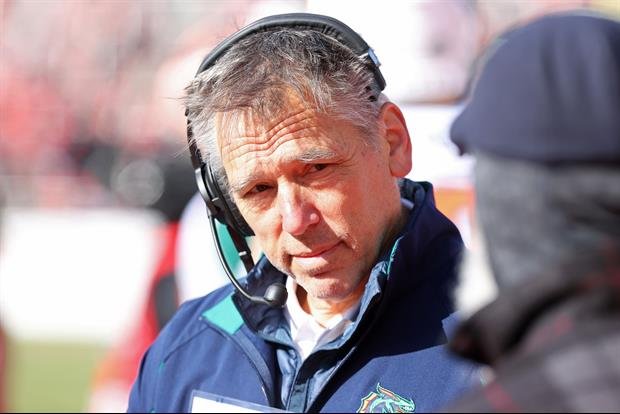 Then there is Jim Zorn who is the head coach for the Seattle Dragons and they have had a pretty rough season that could be attributed to a number of factors. After starting a underperforming quarterback in Brandon Silvers despite the fact that everyone knows, including presumably him, that is other quarterback B.J. Daniels is a much better choice right now. After going down 17-3, Zorn finally decided to put Daniels in the game in the 2nd half where the Dragons soon found themselves nearly coming back when the score was 20-16 after the Dragons scored a brilliant 10-yard touchdown.
Then Zorn, for some stupid-ass reason, decided to go for a 3 point conversion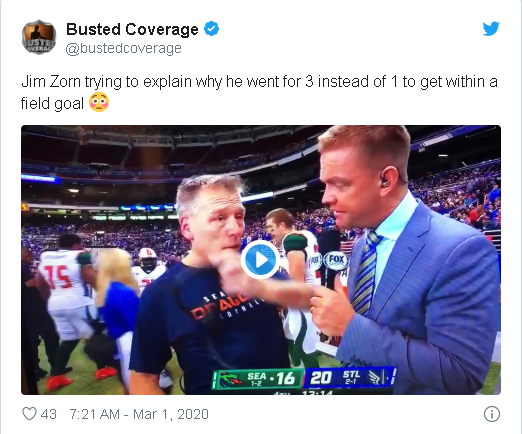 They failed in the conversion but this begs the question to anyone that knows anything about football "why TF did you go for 3 when 1 would have put you in field goal range???"
During an on-field interview after the game Zorn attempted to explain his actions saying the 3 point conversion would have put us "one touchdown away" from victory. Yeah Jim, well 1,2,3 or zero points also put you one touchdown away you numpty, a simple 1 point conversion put you in much easier field goal range of a tie and therefore overtime.
Jim's Dragons dropped to 1 and 3 and at least this last loss lies completely on his shoulders. I don't know how active the management is at Seattle or even the rest of the XFL, but they need to have a serious sit down with Jim because I don't have confidence that he really even understands the sport.