In a move that kind of asks the question of "are they doing this for the free publicity" the XFL has determined that each of their 6 officiating crews will feature at least one woman per squad.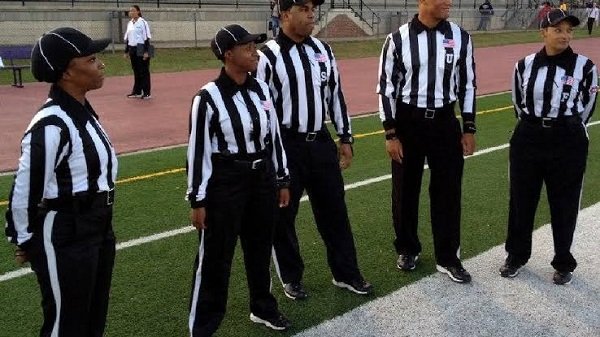 src
To me it seems as though the XFL is trying to take a stab at the NFL in more adult ways than the last time this league attempted to get into the very lucrative pro football market. The NFL has only 1 on-field female official who has been there since 2015. I'm not going to speculate, but is there some particular reason why there haven't been any more introduced. I think it is a little bit of a dirty trick that the XFL is trying to highlight this point about how they are being more "inclusive" than their competitors.
I wouldn't really even consider the XFL a "competitor" to the NFL. I would be willing to bet that the league fails this time around as well but I believe it will take longer and be less spectacularly bad than before, but eventually what i think is going to happen is that any star, be it a player or even an official, will be poached by the NFL before the league has any chance to really even brand itself.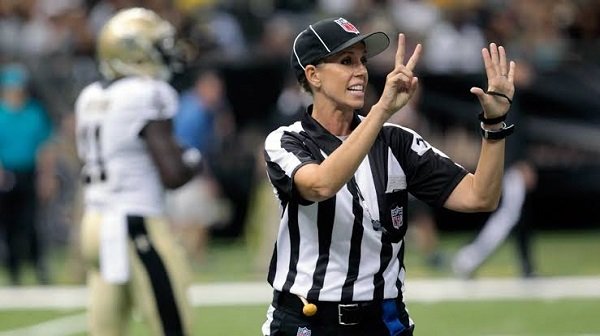 src
Sarah Thomas remains the only on-field referee for the NFL
While there will no doubt be some groaning men out there about how the women don't belong on the field I think that most people (including me) have the opinion of "If they can do the job properly, I don't care if the referees are men women, children, or robots."
There will no doubt be a lot of pressure on these women to perform perhaps even better than the other officials on the filed, but then again, the XFL is going to have rules that no other football league even possesses, so perhaps the public can't be too judgmental.
What do you think? Is this merely for publicity? Is it a good move? A bad move? Weigh in at the comments!