Just some news from Bundesliga - the German league....
Just in case some folks are not aware what Bundesliga is - a small league in Europe, not very important, not as crowded with questionnable invests by billionaires as in other countries. The league is based in Germany, a country that was sometimes successful throughout international tournaments but probably not that known. The league has a club called Borussia Dortmund which is the challenger of league monster Bayern Munich - Munich is a city in Germany. Dortmund as well, the Dortmund club has just made a deal which is not really major but shows how these guys try to make the best out of certain situations - given they have a strong team they give young talents the opportunity to play abroad to learn. This is waht that post is about.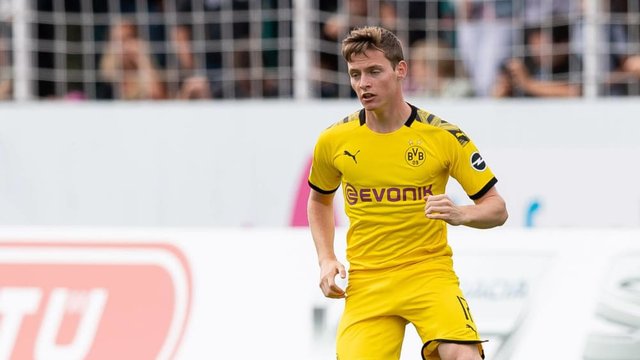 SD Huesca borrows player from Borussia Dortmund
BVB talent Gomez moves to the Spanish 2nd league - a young midfield talent with the German sounding name "Sergio Gomez", aged 18 - he will move over to the Spanish second division team SD Huesca with immediate effect. Born in Badalona, Catalonia (which is not really Spain but officially it is....:-)!) - and borrowed from Borussia Dortmund to Huesca in Spain. The loan from Sergio Gomez Martin, who came from FC Barcelona B in 2018 and has since played mainly in the Dortmund U23, is limited to the coming 2019/2020 season. There is also no purchase option.
Gomez has trained with the pros of the black-yellow team time and again, but so far it has not been enough on more than two Bundesliga appearances (a total of nine minutes) as well as a mini appearance in the Champions League (one minute). In the Regionalliga West, 14 matches (two goals) are played - a total of 1080 minutes.