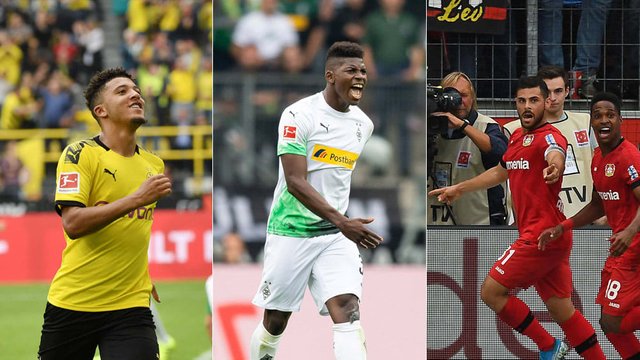 Finally Bundesliga is back!
Bundesliga is the league of German football clubs, first division containing 18 clubs and usually won by a club called Bayern Munich which no one really likes - including myself even I live in this city. My support is full for Borussia Dortmund simply because they are nicer, have the best supporter base, a great stadium, hunger for success and are eager to fight and not so arrogant as the Bayern Munich bunch - haha, rant over! Yesterday the new season finally kicked-off. Bayern played 2-2 against Berlin!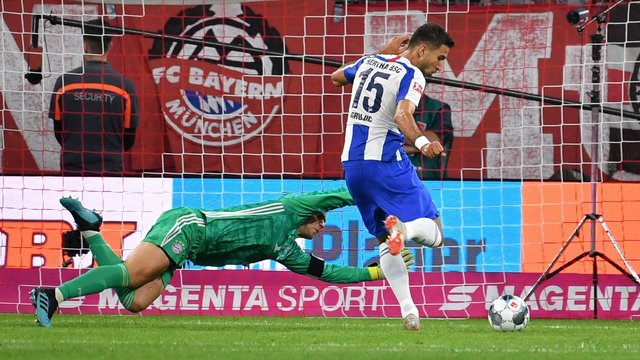 Robert Lewandowski took the lead in the opening game of the 57th Bundesliga season in the 24th minute for the superior team of coach Niko Kovac. The 30-year-old Pole scored for the fifth time in a row for FC Bayern Munich on the 1st matchday and set a new record.
The record purchase of Hertha BSC, Dodi Lukebakio, balanced in a fast game in the 36th minute. The Belgian had already proved himself to be a Bayern shock last year, scoring three goals in Düsseldorf dress. Marko Grujic even scored 2:1 for the courageous guests until the break (39th). Lewandowski scored again with a penalty after the video assistant (60th) was called in to equalize.
In contrast to FC Bayern, Borussia Dortmund got off to a good start in the new season. Although the BVB was trailing FCA early on, they celebrated a clear opening victory in the end. Cologne (in Wolfsburg) and Bremen (against Düsseldorf) were disappointed, while Bayer brought a strong promoted player from Paderborn to his knees in a great game. Freiburg prevailed at home against Mainz, before Gladbach and Schalke separated without a goal in the top game. Frankfurt (against Hoffenheim) and Leipzig (at Union Berlin) will enter on Sunday.
Who will be on top of the Ranking Sunday evening?