Introducing SportsPredictSocial contest, let's burn SPORTS tokens while earning more tokens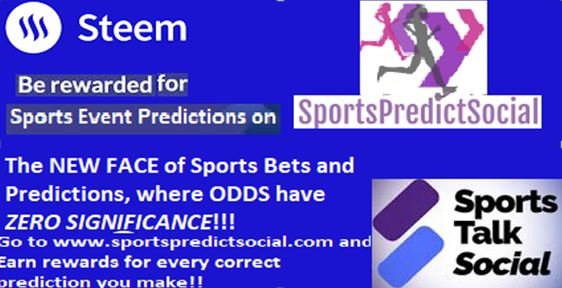 After much consideration, we have decided to start a new contest through our platform as a combined effort of our users and us to help burn SPORTS tokens on behalf of the community. We are super excited about this new development and we honestly can't wait to have this running live so it can benefit all of our users and the SportsTalk community generally.
We hereby bring to you a new SportsPredictSocial initiative intended to help our users earn more tokens from making predictions on our platform beyond the upvotes they are getting from the prediction posts they submit.
While helping SPS users earn more tokens we'll also be burning SPORTS tokens in the process by leveraging on the collective efforts and input of the SPS team and SPS users.
REASONS FOR CREATING THIS CONTEST
A while back, from observations made by key team members involved in SportsPredictSocial it was concluded that in order to grow the community of predictors we have on the platform it would be best to create more avenues through which users could earn more tokens per prediction post.
Keeping in mind the fact substantial rewards for users on the platform can lead to a higher user retention rate and can even help with user acquisition, we decided to come up with a way of distributing more tokens for our users through incentivized activities and a prediction competition.
Also, while considering the effect of the contest on the general SportsTalk community we realized we would have to conduct the contest in such a way that it would benefit everyone generally either as a participant in the contest or a non-participant.
HOW WILL IT ALL WORK?
The token burning feature on the steem blockchain provided us the best opportunity to make this contest a win-win situation for every involved party.
In the process of getting our users to be rewarded with more SPORTS tokens per prediction we are also helping the community burn the existing tokens in a bid to increase the value of SPORTS token steadily over time.
For every user that would love to be a part of SportsPredictSocial contest after it goes live on our platform, here's how to go about it.
You would login to SportsPredictSocial using either Steem Keychain or your Steem username and posting key.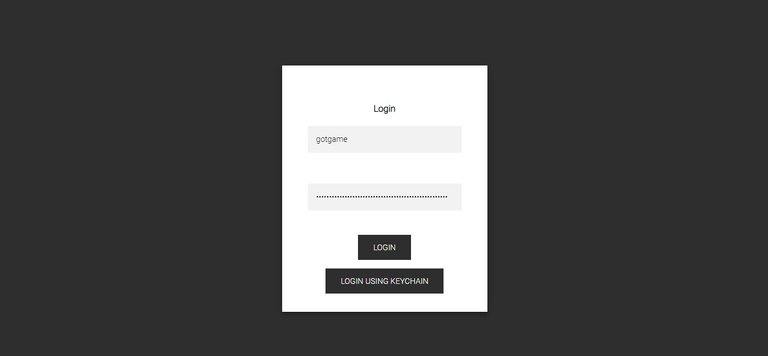 After logging in, you need to select games and make and make predictions as you would on a normal day. After predicting on your selected games, you would then move to the VIEW TICKET tab to check the preview of your predictions just as you would normally.
Joining the contest would cost each user 300 SPORTS tokens, these tokens would be sent to @null account to be burned and the beneficiary of all the burned tokens will be our official contest account @spscontest.
Right before clicking on the CREATE TICKET button at the bottom of the prediction preview page, you need to click on the JOIN CONTEST button which is located right beside the CREATE TICKET button.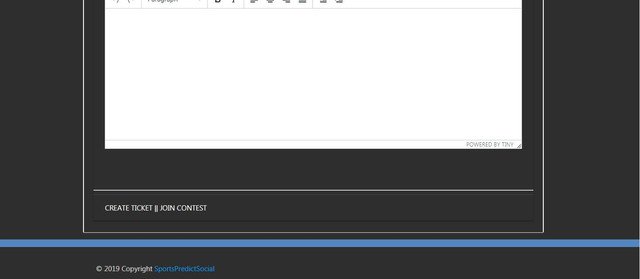 A new section will be shown where the users will preview the amount of tokens to be sent to @null account with the preset memo.

The user can also choose to withdraw from the contest by clicking on the cancel button which will be revealed only if has clicked on the JOIN CONTEST button prior to that moment.
If the user wants to go ahead with joining the contest after clicking the JOIN CONTEST button all they have to do is submit their predictions by clicking on CREATE TICKET and they have officially joined the contest.
WHAT'S IN IT FOR OUR USERS AND HOW WILL THEY BE INCENTIVIZED?
Our contest is going to be a daily run contest which means that at the break of a new day every user can join a new fresh contest and users will also receive rewards for joining a contest after 48hrs of joining the contest by which all matches must have been played and all match results collated.
The incentives and rewards available to our users can be separated into two categories.
The first category is for all users that join the contest. Every day, In order to declare the contest open for everyone @spscontest will make a post declaring the contest open.
Every interested person is advised to follow @spscontest in order to be able to keep tabs on the daily contest declaration post from @spscontest.
After creating their prediction post in which they must have joined that day's contest, each user that joins the contest must comment the link to their prediction post beneath the contest post for that day.
For everyone that comments, our team members will verify if they truly joined the contest by checking if they sent 300 SPORTS tokens to @null for burning through our platform.
Once that is verified, each entry comment for the contest will receive a 10% upvote from @sportspredict.
Also, for every user that joins the contest the prediction post of that user for that day's contest will be entitled to an extra 20% upvote asides the upvote they are entitled to from their prediction score.
So a user that joins the contest and is supposed to receive a 30% upvote after calculating their prediction score will end up receiving a 50% upvote.
Those are the incentives available in the first category which will cater to everybody who joins the contest.
The second category caters to the winners of the contest. Only five people can win the daily contest and choosing the five lucky winners depends a lot on the prediction accuracy, content quality and engagement on the prediction post that is being used for the contest, and a little bit of luck.
In order to be considered as a contest winner a user's prediction post must have a prediction score of over 85%.
If there are not enough users that have up to 85% prediction score then the remaining winners will be decided by choosing the posts with the highest prediction score below 85% until we have our winners.
If we have more than five posts with 85% prediction score then we'll switch up the winner selection process up a notch by looking for prediction posts that include commentaries, if after shortlisting posts with commentaries we still aren't able to reach our goal of having five winners, we will then evaluate the quality of the commentary and comments in the prediction post and choose the ones with the highest quality and engagement.
This is the reason why we implore our users to always make use of the commentary feature in order to boost engagement on their prediction posts.
After we must have come up with the five winners of the contest for a particular day, the winners will share 80% of all tokens gotten from the burning of 300 SPORTS by each contestant, the remaining 20% will be staked in @sportspredict account in order to increase the reward pool.
Also, all rewards from the contest declaration post made from @spscontest for that day will also be burned and then shared among the winners of the contest.
All of these in addition to the extra upvotes and we believe we would be able to provide a nice/substantial return on investment for our users who join the contest both winners and those who don't win.
TIMELINE FOR THE CONTEST TO GO LIVE
The entire team is working hard to make sure that everything is in place for the contest feature to be deployed within the first five days of January 2020. We plan to use this to usher all of our users into the New Year and hope we can take SPORTS token to the moon come 2020.
As always we are really glad to be a part of this wonderful community and we always look forward to serving more and providing extra value.
We thank everyone on this platform for being a part of our 2019 and providing us with all the support we look forward to a more prosperous 2020 for all of us.
Thank you. Happy New Year
Feel free to reach out to us. Our team is readily available to attend to users, we welcome any form of suggestions, questions and comments.
---
---