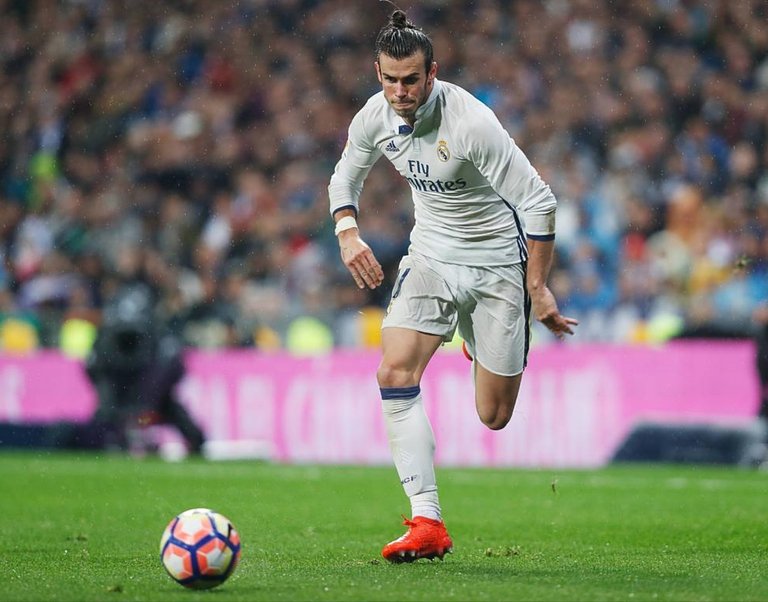 One of the greatest prerequisite to being a great footballer and a striker most importantly is speed. True, there are a lot of other qualities a good footbballer should have like durability, stamina, strenght, tactical abilities and fast reflexes but do you remember watching a a match where there's a sudden counter attack and the striker is left to pursue a through pass against the defenders?? Now do you remember watching a striker dashing past these defenders like they were only jogging?
There are some players who have left us gaping at how fast they can run after the ball or should I say how fast they can make the defenfers eat the dust?? Watching the AFCON Third place match between Nigeria and Tunisia made me notice a player frok Nigeria with very great acceleration who posed to ve very dangerous when attacking - MUSA.. Man was so fast, the defenders had to get him off his feet as fast as they could.
Here's the list of the top twn fastest footballers in the world.
Gareth Bale of Real Madrid
kylain Mbappe of PSG
Orlando Berrio of Flamengo
Inaki Williams of Atletico Bilbao
Theo Walcot of Everton
Leroy sane of Manchester City
Jamie Vardy of Leceister city
Patrick Van of Crystal palace
Moussa Sissoko of Tottenham
Kyle walker of Manchester City
Source - The18.com
I am Stephennevets