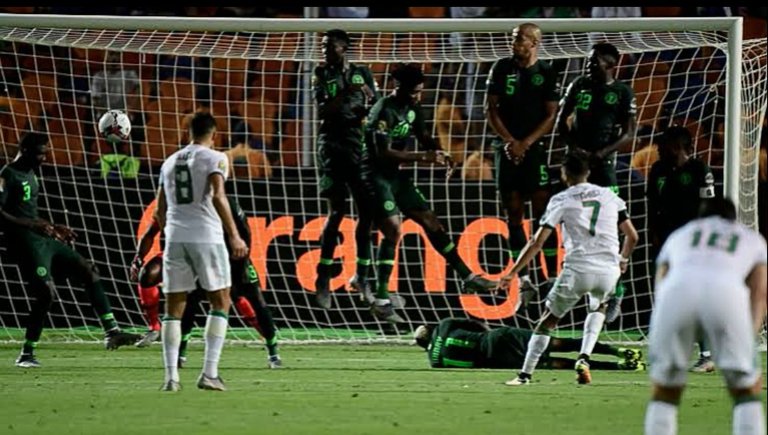 Watching the match against Algeria was one of the most heart breaking activity I have been through in a while now. I was just discharged from the hospital after having an episode of migraine and was hoping the match would lift my spirits....... It did not.
Algeria is a strong team. They actualy set the pace during the match, playing fast games and getting our poor and tacky defenders on their toes . Basically they knew their forward striker was one hell of a player and they used him to their advantage a lot.
Contrary to what we expected, Nigeria did not use the two major strenghts we had which were our forward wingers - Musa and Chukwueze. They kept trying to go through the middle defence of Algeria despite knowning how tight their defence was. The deal was simple, get the ball to Musa or Chukwueze and let them make a pass into the box - That was our best bet against Algeria but seems Rorh wasn't up for flanking.
I personally staked money on Nigeria...so you can just imagine how dejected I feel losing out when the last goal of thematch was scored.
How dissapointed were you?