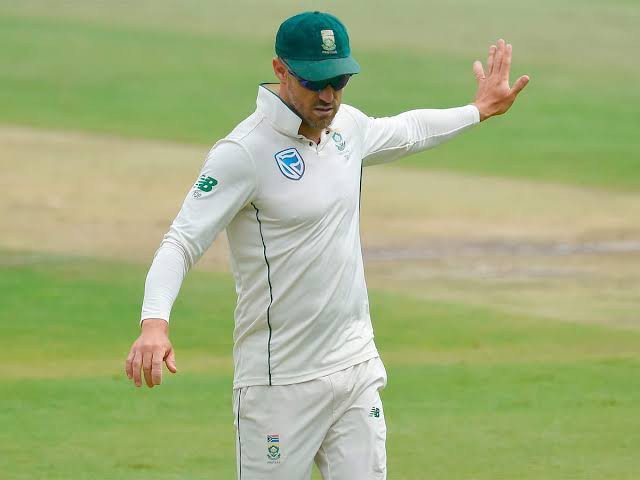 Source
Okay, this was on the cards and I bet everyone knew that something like this is going to happen. Faf was rested for two conservative series, something which Cricket South Africa (CSA) never did before. Faf knew that CSA wants him to give up captaincy as they needed a fresh face who could lead South Africa in the future. And no, Faf wasn't a bad captain. He is only South African captain, under whose leadership, South Africa defeated Australia at home as well as away from home both in Tests and one-day internationals.
Faf du Plessis is among the most successful captains of South Africa. He led South Africa in 112 internationals winning 69 of them. That is a good winning percentage if you compare it to the captains of other nations. Yes, he had a bad phase during the last year's World Cup which was played in England where South Africa failed miserably. But I don't think Faf could have done much about it. It was because of the fact that South Africa was going through a rough phase as many good players had left the team. Faf was handed with a bunch of young players who although ware talented but needed some grooming. In simple words, the South African team wasn't ready for the World Cup and no one can blame du Plessis for that.
Faf du Plessis said that he made this decision keeping in mind, the best interests of the South African team. Maybe it is true but I feel that he made this decision keeping in mind his own best interests. If he had not stepped down, he would have been removed anyway. I would say that it was a very wise decision. The management couldn't speak to him directly but they did give some hints by resting him for two consecutive series which led to his decision of stepping down.
Faf stressed that he is, however, available for selection in all three formats of the game. He is still a wonderful player and right now, the most experienced player in the South African team. There is still a lot of cricket left in him and the players playing with him would get go learn a lot from him. Now that he has no burden of captaincy, he can play more freely which is the best thing I always liked about him.
The new South African captain, Quinton de Kock will need at least a year with Faf for assisting him with the captaincy. So, I believe that Faf isn't going anywhere for at least a year or so.
Download Brave and start earning BAT.