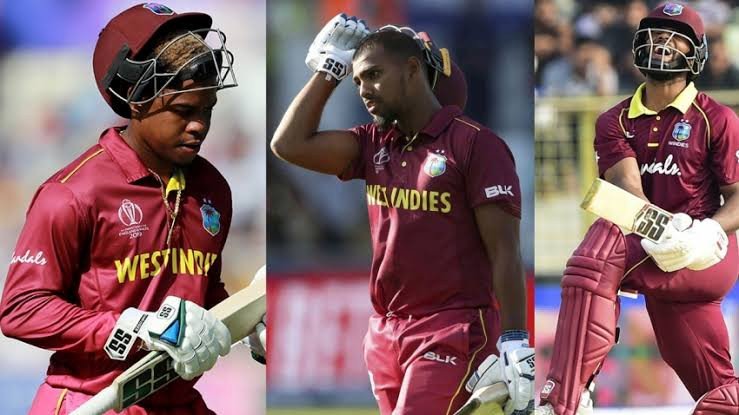 Source
For a long long time, the West Indies dominated the world of cricket. Having won the first two World Cups, the West Indian team was the most organized team. They had great batters and bowlers as well. There was no going back for such a great team as new players were coming in and making impacts straight away.
The likes of Sir Gary Sobers, Malcolm Marshall, Clive Lloyd, Sir Frank Worrell were the most touted players of the 1970s, the 1980s, and early 1990s. They did stop winning World Cups but still, they dominated the world of cricket. The likes of Brian Lara, Courtney Walsh, and Courtney Ambrose were the last breed of great players coming out of the American island.
Since the retirement of Brian Lara and Shiv Chanderpaul, the West Indies have been struggling to make an impact. Their team ranking in all formats of the game has been on a dip since their departure. They have struggled to shape the talented players. Yes, there have been some issues with the West Indian cricket board as well which has added more fuel to the spark. Many players have left International cricket citing lack of incentives.
From the past few years, the West Indian team has been known for the power hitters it possesses. They have already won a t20 World Cup which is a great achievement for such an underperforming team.
In the past couple of years, we have seen a rise of some exceptionally talented bunch of players who have been performing on a consistent basis. The likes of Shimron Hetmyer and Nicholas Pooran have been shown that West Indies can still produce great players. They have been given chances and they have performed very well. Both of them are power hitters and can change the fate of any match with their ability to strike big.
You could argue that these two players can play in limited-overs cricket only, but they have a batter who has the potential to lead West Indian batting in the longest format of the game. Yes, you guessed that right, I am talking about Shai Hope. He has been their best batsmen in ODI's. While he hasn't performed to his full potential in test cricket but he has the ability to do that and slowly and steadily, he is reaching there.
I have seen plenty of players who were thought to be good in shorter formats only, make a name for themselves in the longest format of the game as well. I do believe that the likes of Hetmyer and Pooran should be given a few chances to prove themselves in test cricket. A great player is a great player irrespective of the format he is playing.
There is a ray of hope that with these players around, the other players will also come of age soon and more the island will develop an increased interest in cricket as they had during their prime.