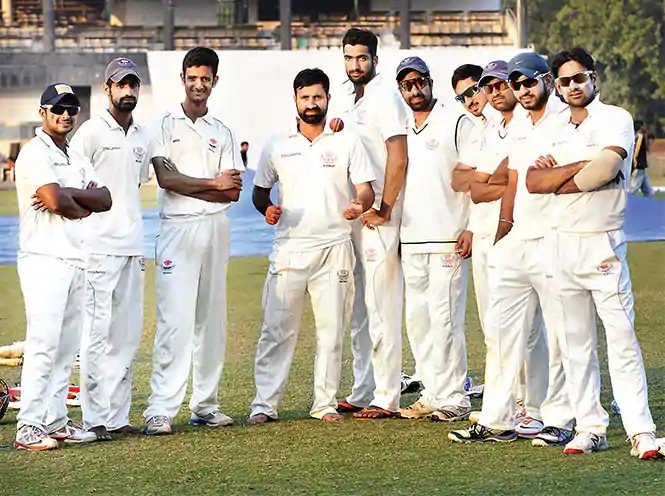 Source
Jammu and Kashmir were finally knocked out of the Ranji Trophy today at their home ground in Jammu. Karnataka turned out to be a better team of the match as they won the match comprehensively with a margin of 167 runs. After reducing the visitors to a mere 206 runs in a rain-hit match, J&K couldn't perform with the bat in both innings.
They might have lost the quarter-final but they put on a real show in the league matches. They finished the group matches on the top of the table despite the fact that the group had some bigger teams. They just lost one match and won six out of a total of nine matches.
It was for the first time that the success of the J&K team wasn't because of their skipper, Parvez Rasool only. It was a combined team effort and many new players shot into the spotlight. The likes of Shubham Khajuria, Shubham Pundir, Abid Mushtaq and Aquib Nabi were the main performers for J&K along with Parvez Rasool.
I believe that J&K has a good team now and if they put more effort, they will keep winning matches. J&K played very well to reach the quarter-finals and I hope they continue playing like this in the next season as well.
Download Brave and start earning BAT.