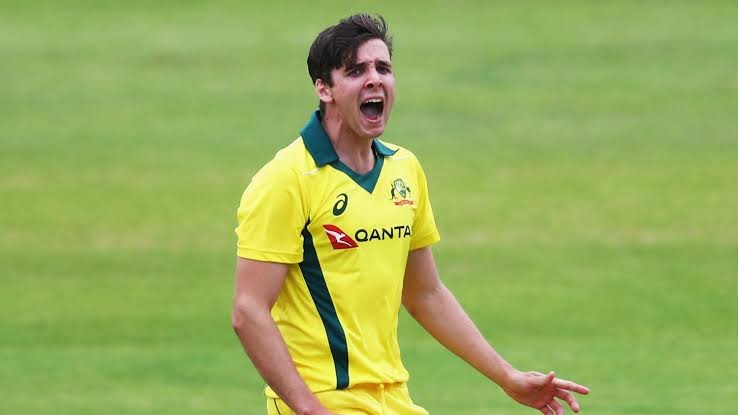 Source
Jhye Richardson was named in the 14-man squad for the upcoming one day International series against South Africa. He is also in the t20 squad but hasn't played yet. It is highly unlikely to see him in the third t20 as the other bowlers are doing pretty well. He might get a chance to play for his country in one-day Internationals, however, that isn't guaranteed.
Richardson injured himself 11 months ago when he was playing against Pakistan. He has been out of the team since then. Although he recovered from an injury a long time ago, the selectors wanted to make sure sure that he finds his touch first. I feel that they were convinced while Jhye was playing in the BBL. He was one of the best bowlers of the BBL as he took 15 wickets in 14 matches with an impressive economy of just 7 runs per over.
It is really wonderful to see that Australia keeps producing great fast bowlers every now and then. They have a great diversity when it comes to the pace bowling department. Most of the cricket playing nations are searching for the perfect combination for the upcoming World T20 and Australia doesn't want to be left behind as they are trying a few young bowlers who are prospects for the World T20.
Interestingly, he hasn't been included in the squad for the upcoming home series against New Zealand. This goes on to show that Australia wants to give an opportunity to as many players as they can to make the cut for World T20.
Download Brave and start earning BAT.