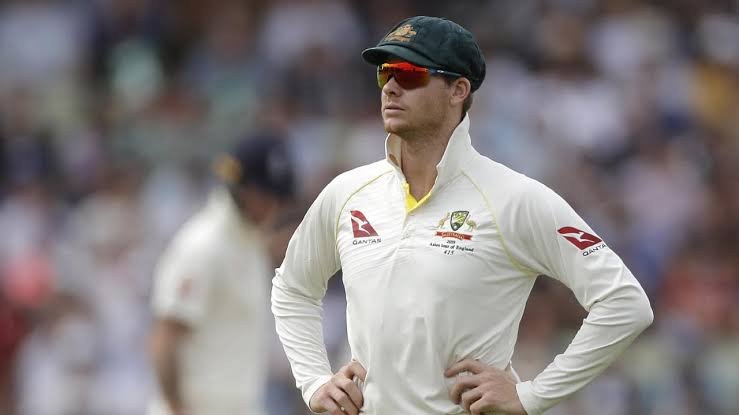 Source
So, Steve Smith and David Warner will be touring South Africa the first time since that infamous sandpaper incident which cost them a year of international cricket. It has been two years since then but the memories won't be old enough especially when they step into the soil where they did it.
Steve Smith recently said that the incident was normal and the crowd had now put it behind. He also said that he doesn't the boos and words that are said to him particularly when he is batting. "It's just words" according to him.
But trust me, the words can hurt, a lot sometimes. I have been in this situation plenty of times, not that I did something wrong but just because I was playing in front of the crowd supporting the opposition. The words can be harsh and sometimes disgusting as well. You may end up losing your cool and hitting someone in the crowd.
There is a limit to everything. Yes, you can take some boos and words but there has to be an end somewhere which doesn't look near for Smith and Warner. People say that I am a very calm personality but I remember, I have lost my cool a few times. I was in my early 20's when I hit someone in the crowd with a football. There were a few more instances where I lost my cool but they just ended in an exchange of words.
Both Smith and Warner are in the early '30s which means they are mature enough to handle those words. But can they really handle those words from the crowd and South African players is a question for which we will get answers once they step in the field.
Justin Langer said that Smith and Warner had a "dress rehearsal" in England of how things are gonna be in South Africa. Smith, however, stressed on the fact that he had moved on from that infamous scandal.
Smith has a place in tests and ODI's but he is still struggling for a place in the shortest format of the game. T20 cricket requires a proactive approach and I think Smith is starting to get in that zone as he had a good BBL along with a few International outings against Pakistan and Sri Lanka. He is one of the greatest players of the modern era and players like him can play in every format of the game.
Download Brave and start earning BAT.