One of the recent tribes that I am most excited about is @sportstalk.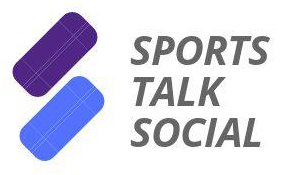 Source
Sports are huge business globally with people being both active participants and spectators. Sportstalk is one of those sites that seeks to shift the activity that is already occurring online. Adding the reward component that is so common on Steem can enhance the experience of the users. After all, how many fans would like to get rewarded for talking about their favorite sports teams.
People's interest is not only passive. Unlike many other genres, sports fans get active. This is most evident with fantasy leagues. Here fans get to act like GMs and put together their own teams.
A couple weeks back, one of the fantasy leagues on Sportstalk was supported with a 50,000 incentive from the Sportstalk account. This was a nice beginning but not a tremendous motivator on the grand scale.
Since that time, some things happened and there was a major announcement a few days ago.
Not only is Sportstalk supporting one fantasy league, but two. Instead of 50,000 in SPORTS as incentive, there is now 1M per league.
The first is @acidyo's Fantasy Premier League. Having the SPORTS added to the pool will make the season a lot more interesting.
https://www.sportstalksocial.com/steem/@acidyo/steem-fantasy-premier-league-3-is-here
The second one is @blancy.sports league that was mentioned with the initial 50,000 SPORTS. It now has 1M SPORTS in its pool to distribute throughout the season.
https://www.sportstalksocial.com/fantasypremierleague/@blanchy.sports/fantasy-premier-league-update-big-news
These are some of the ideas that come with sports. There are thousands of fantasy leagues online, all tapping into the excitement of the fanbase. It is something that Sportstalk can leverage via its token.
At this point, this is all about marketing. Having a token as incentive also helps to spread the brand. Sportstalk has the potential to tap into excitement and dedication that sports fans bring.
As an aside, there is another project that is going on Sportstalk called Hoops Press. It is being put together by a couple of Steemians who are really into basketball and want to discuss all things about it. The goal is to create a large community following this sports on both Sportstalk and Marlians.
https://www.sportstalksocial.com/introduceyourself/@hooppress/hoop-press-the-birth-of-a-basketball-community-on-sports-talk-and-marlians
It is exciting to see people taking the initiative to form subgroups within the larger communities. The potential of Tribes is generated from the bottom up. What we are seeing is the platforms being provided to people and their creativity and innovation taking over.
Ultimately, I can see Sportstalk reaching outside the ecosystem, thus bringing people in. Think about it for a second, the token is called "SPORTS". That is the epitome of name recognition.
People's love of sports is going to enable them to receive SPORTS tokens.
The possibilities with this community are really amazing.
---
If you found this article informative, please give an upvote and resteem.