I mentioned on a couple of occasions how I absolutely think @sportstalk has the potential to be one of the best tribes we see on Steem. My reasoning is simple: the market is simply enormous, populated by people who are absolutely fanatics about their teams. These people fit the definition of "dedicated".
Also, there are so many ways to market and make some in roads in terms of penetrating outside of Steem. Since we see so many people already online posting and commenting about different sports teams, it is an easier transition. They are already online, we just need to change where they are interacting.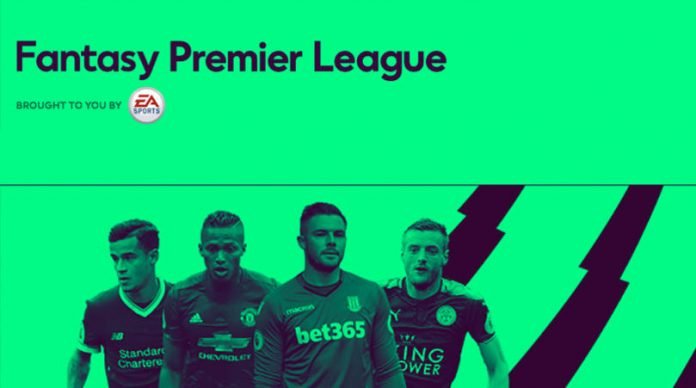 Source
There is another area that is absolutely gigantic. This is fantasy leagues. Each year, fans all over the world try their hand at being general managers of teams they put together. The online world makes this a lot easier (when I was in college, we had to be in the same dorm basically to do this). Fans from different countries can sign up, put together a team, and participate. Prizes are often given to those who achieve certain metrics usually on a weekly and overall basis.
Probably the biggest fantasy leagues are both forms of football. The NFL has some very big leagues as do leagues such as EPL (that is soccer to us Yanks).
It just so happens that one of the largest EPL fantasy leagues is kicking off. This one offers a couple million pounds to the winner with the weekly prize touching 50K. With numbers like that, it is no wonder it garners some interest.
So what about Sportstalk?
It just so happens that there is a mini-league starting here on Steem for all EPL fantasy league fans.
@blanchy is behind this according to a post from last week. A system was created to allow for people on Sportstalk to also participate.
All the details of how to sign up and create your team are here:
https://www.sportstalksocial.com/sportstalk/@blanchy/sportstalk-first-fantasy-premier-league-taking-entries
According to the post, there are 200 SBI available as part of the prize package. There is also the promise of @blanchy to put in some SPORTS at the end to the winner.
This is a good start; fortunately more was added.
The Sportstalk account is ponying up 50K SPORTS to help with the incentive. I applaud this effort but that is not a number that is real exciting. Consider the total number of tokens, to get things kicked off properly, I think that number should be much higher.
Not for nothing, but is 1M, a nice round number, too much to ask? Chalk it up to getting some recognition. Perhaps some people who are not using Sportstalk will then have incentive to participate. I am not a fantasy league person but I will tell you 1M of anything catches my attention.
Just thinking out loud here but couldn't Sportstalk put together its own league. Perhaps, with the NFL season just around the corner, a certain amount of SPORTS could be set aside for this purpose. With roughly 6 weeks to the start of the season, this could be marketed out to other leagues out there. It is my understanding that it is not uncommon for people to be in a number of fantasy leagues. Why not add Sportstalk to the list?
This would provide the platform with a reason to reach outside the ecosystem. Since there are probably millions of people involved in this already, is it hard to envision 500 joining our ranks? After all, wouldn't they already have their teams established if they are in other leagues?
Having some newer people joining would allow them to be exposed to other aspects of the platform. Obviously, Sportstalk offers more than just fantasy league so a percentage will be interested in discussing their favorite teams. The platform also have Sportstube meaning people are able to upload video content through the D.Tube application.
One of the big advantages to tokenization is that the token, itself, is a marketing piece. This allows for it to be used to help build the brand and promote the application. By handing it out, one is actually doing some marketing. The key is start to get people linking up "SPORTS" with sportstalksocial.com.
This might be a good way to start the process.
---
If you found this article informative, please give an upvote and resteem.