Communities will change the face of Steem. This is the idea that will take this ecosystem to new heights. It will attract millions of people, each fitting into their own niche.
With the introduction of tokens by Steem-Engine, via the smart contract technology, we already are seeing a few tribes forming. This is natural since humans tends to gravitate towards those with similar interests.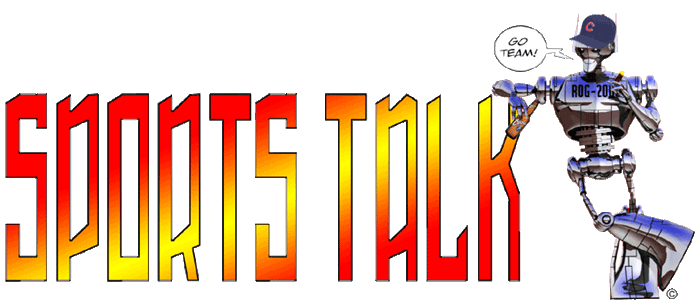 Source
One of the tribes I am monitoring is #sportstalk. This one holds fascination to me since the potential is enormous. I did a bit of investigation by getting in touch with @patrickulrich, the one who started it.
There are a few coding issues that he is checking into that, if he can get the solution, it will put really alter the product that this tribe offers. In fact, if he can pull it off, I feel that Sportstalk could be at the epicenter of sports related discussions on the Internet. I believe the appeal could be there for the masses.
Imagine the prospect of people having the choice of earning tokens for posting about and discussing their favorite sports' teams. It is something people are already doing for free across the Internet. Between Facebook, ESPN, and millions of blogs, the masses are already engaged in this. Thus, it is simply a matter of altering where these discussions take place.
Another advantage to this tribe is the addition of Sportstube. This is a video platform tied to D.Tube that allows for users to post videos. To me, this is another core aspect since sports is, obviously, visually oriented. Each day, there are millions of videos posted online covering everything imaginable. Everything from local newscasts to ESPN to DIYers are producing sports content.
This has universal appeal. In fact, I found out that the penetration rate in poorer countries is as good as the developed ones. Sports is something that most cultures latch onto. We all know that futbol (soccer in the United States) is the most popular sports globally. It is something that people can play no matter what the financial situation. And they do.
I read a comment by someone from Uganda who was instrumental in bringing Steem to that country. He said that he started using Sportstalk and was able to bring a few people back who had left Steem. Steem means little but discussing sports while earning the token is now attractive to them.
It is something I felt all along. I believed there would come a point when STEEM was a secondary token operating in the background. When people are drawn in based upon the community, that is the appeal. Hence, the token tied to that tribe is what they focus upon. Naturally, STEEM will enter the picture since it is what the tokens are paired with yet that is only upon conversion. While operating on the blockchain, STEEM is an afterthought.
We are witnessing the establishment of Web 3.0. Over the next decade, there are going to be a lot of changes in how we interact with the Internet. What we dealt with the last 10 years will seem archaic by 2030. The Internet will be spatial. This will have a major impact upon how we work and play.
People drawing a portion of their incomes by posting about their favorite sports' teams is an ideal start. It is something that people are already drawn to. I am not in an area with a major college yet I see all the banners hanging outside people's homes on Saturday's in the fall. College football is big in my area and I am not even in a Gainesville or Happy Valley. I can only imagine how rabid those places are.
I am concluding that if Sportstalk can solve some of the coding features plus the Steem onboarding problem is addressed, we could see this tribe grow to incredible numbers. Of the 7 billion people on there planet, there are at least a couple billion who are into sports. From a marketing perspective, that is a nice pond to fish in.
Another advantage to this is we are seeing the emergence of eSports. This is a nice lead in to the combination of sports and gaming. Combining two markets that accounts for tens of billions of dollars a year just in the United States is a welcomed idea. Ultimately, you could see a large eSports community forming on Sportstalk also.
One thing we can conclude about sports is the fans are passionate. They are a dedicated lot who tend to stick with their teams through thick and thin. There are fans who suffer decades waiting for their teams to win a championship. During that wait, they ardently turn out to discuss what is taking place. The goal is to have them turn out to Sportstalk( i.e. Steem) to interact with one another.
In my mind, this is tapping into one of the biggest markets there is. It will be interesting to see how it unfolds. If we can see a few changes, I do believe a Steem oriented blitz could take place on other social media sites. With millions of different blogs and forums, it should not be difficult to attract 50K or 100K fans to test the tribe out.
When the potential market numbers into the billions, that is a small sliver that, statistically speaking, is a rounding error.
A final point that I feel worth noting is the fact that the SPORTS token is already openly traded on Steem-Engine is a huge boost. Many newcomers ask what can they do with the token, we now have an answer. Unlike a platform like Scorum, which forked Steem, Sportstalk is built upon it meaning the token is tied to everything else on here. As the use cases for STEEM increases, it will only make it more valuable.
We also know that one Steem account will access all the tribes. One who is a sports fan also could love a variety of other communities that we see formed. The value of a single log in is only starting to be realized.
In conclusion, this is a project worth monitoring to see where it goes. It 1/1000th of the potential can be reached, that would be enormous.
Fun times ahead for all those on Steem.
---
If you found this article informative, please give an upvote and resteem.