Yesterday, Betman has helped suffering Mr. Kersey with a charity tip, and today Betman will try to reach some emotional satisfaction on his own – and escort bl**dy Chelsea out of Champions League!


Also yesterday, Liverpool had a hard time with the Tough Ham… I mean West Ham. They have their thoughts in the CL, and is hard to focus thoughts to a local league where they have a vertigo-scale advantage. They managed to win exclusively on a terror grounds – nobody dares to keep their shorts up while playing against Liverpool!
And now, a favorite… TARGET!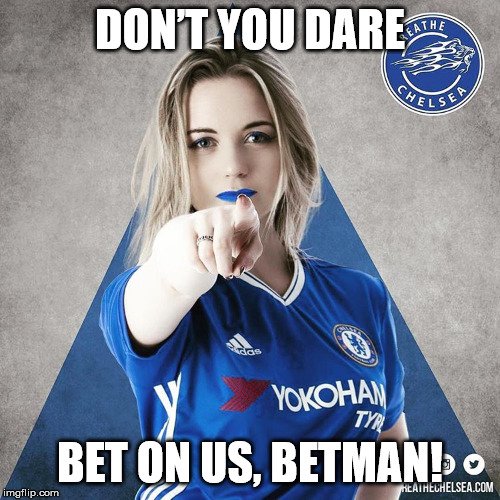 Sorry, Chelsea, this is going to be a pure spite tip with a twist. Yes, Betman will bet you shmucks will not lose, therefore, YOU WILL LOSE to spite Betman, right?! Great! Fits me fine, I have invested 100 SCRs (which is a massive $0.65) into your spite. And Betman has done it with a little twist like this:

If you ask why two bets, the reason is simple: With two bets at BetScorum, same stakes, we are actually having better odds than offered 1.769. Staking 1 and X at 3.941 is the same as staking…


And if you ask why Betman hates Chelsea, the answer is at the link. So, we may announce the winner two hours before the match: The winners are the Terrible Teutons! Chelsea, Don't even try to park your bus like this: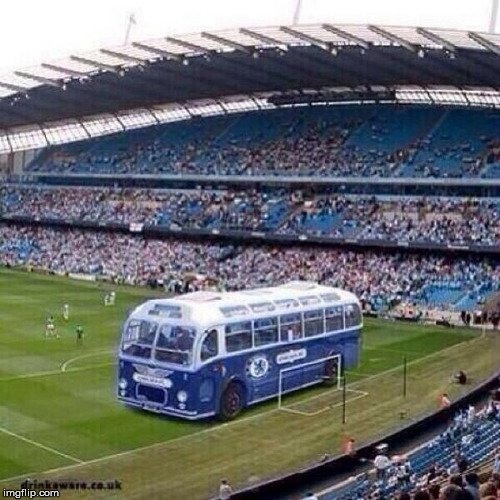 You know, there isn't much to say about this game. Terrible Teutons, both of them in the starting eleven, would crush over Chelsea even without Betman's tip. But even if the bus would be parked in the Chelsea 16m, we are just going to see the same thing again, only with another text: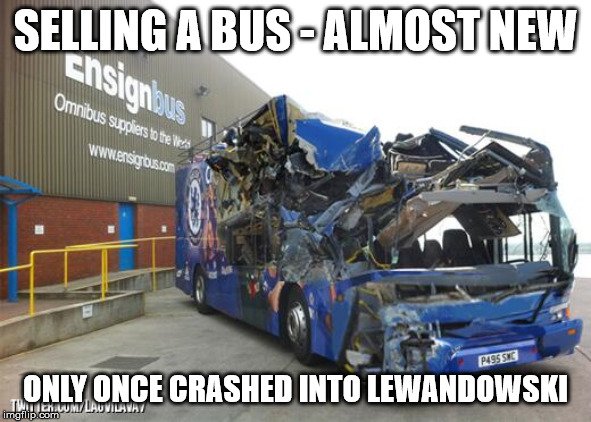 A reward? Well, enormous satisfaction (the one Rolling Stones never could get since 1965) and a possible upvote from Scorum Loyalty Program (not only) for tipsters. OK, it is not guaranteed, but the emotional rescue would be quite a sufficient compensation.
Dare to risk with Betman?
Find it all out at Scorum


Universal
Basic Income


Check out ABRA and easily invest in 28 cryptocurrencies or BIT10, an index of the top cryptos. Use this link to sign up and get $25 in free bitcoin after your first Bank/Amex deposit, or 1.5% cash back when you exchange cryptos

1GZQG69sEKiMXKgGw9TcGcUCBoC4sC1ZYp