In the revenge match between Valencia and Atalanta tonight, there is only one really interesting, unpredictable and quite exciting question: Did those Italians bring coronavirus with them?


What can we expect at this game? Well, for the start, we can expect there won't be any handshaking at the beginning. Instead, both coaches will send to each other friendly SMS. But then, they will let at Mestalla stadium an Italian delegation of at least 20 people, and at least 11 of them at the pitch. In front of at least 50.000 insanely brave and fully breathing fans. Can you imagine that excitement? Who is going to be a 'lucky' winner of a coronavirus?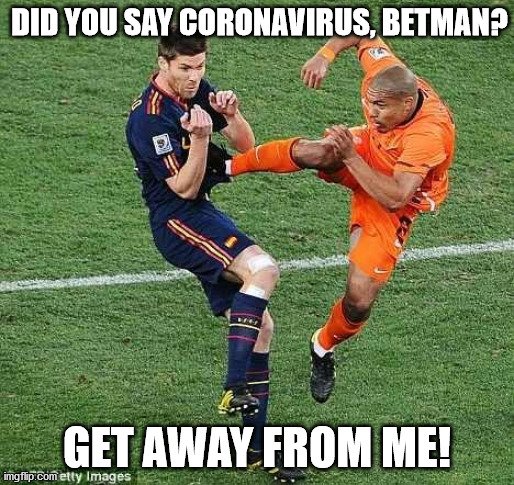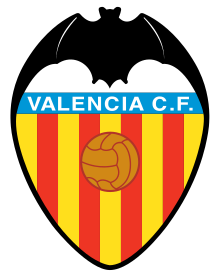 Yes, I said 'Coronavirus', and now Betman will express his deep surprise that we have odds at
BetScorum
at all. So, what game can we expect? Having in mind that Italian virusbringers are coming with a 3 goals advantage, majority of punters will probably expect their easy advance to the quarterfinals. Who can stop them? Without full protective suit? In which it is hard to show your football artism. How do we know they are infected at all? Well, they have devoured Valencia Bats (just look at their logo) 4:1 in the first game, so there are good chances they have it! Did you see
how it started in China?
Well, this time Betman expects Valencia will establish sanitary cordon somewhere around the center line. They will not allow infection at their half, nor will try to cross over into the infected area. A draw is in sight. And solely for the safety purposes (some crazy Spaniard may have suicidal urges), in case of national pride overpower coronavirus propaganda, Betman will go double-chance. You can do it with a small stake, and then a lager one at the number of victims after the game. No cheating with personal viruses and flu viruses, they have VAR system there!


As always, Betman deeply appreciates all of you who does not agree with him, and is giving a chance to show him you are better tipster. If you are lazy enough to write a full tip for the Scorum Loyalty Program (not only) for tipsters, you can simply take some of the Betman's odds and take the money directly from his wallet.

Consider it a contest where you can win, or lose an insignificant amount of everdropping SCR…
See you in Semis organized by WHO!
Find it all out at Scorum


Universal
Basic Income


Check out ABRA and easily invest in 28 cryptocurrencies or BIT10, an index of the top cryptos. Use this link to sign up and get $25 in free bitcoin after your first Bank/Amex deposit, or 1.5% cash back when you exchange cryptos

1GZQG69sEKiMXKgGw9TcGcUCBoC4sC1ZYp