It was a nightmare for the Los Blancos team in their International Cup in New Jersey, their first encounter outside of Europe.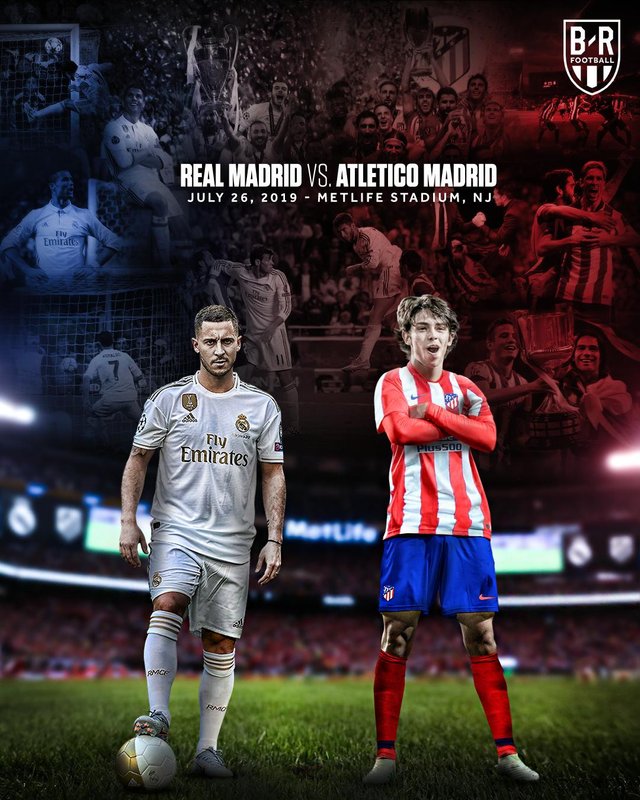 source
With both teams having an A list of new team players, it looked like a battle to watch.
Surprisingly the first goal came too early from Diego Costa, then more and more, 5 goals from the first half into Real Madrid's own net.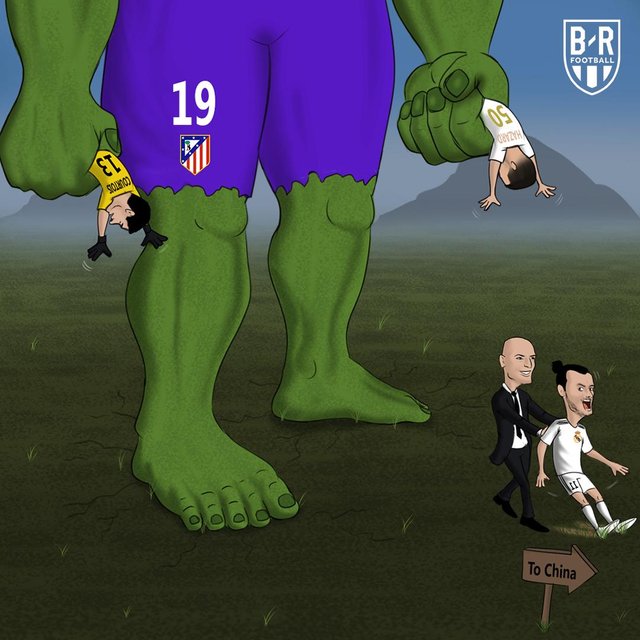 source
Diego Costa later went on to score 5 goals, other goals came from the sensational Jaoa Felix, A. Correa and Vitolo. Real Madrid managed to reply then with just 3 goals by Nacho, a penalty by K. Benzema and K. H Carrera. The match ended with 7 goals to 3 in favor of Atletico Madrid,what an epic match to watch and re-watch.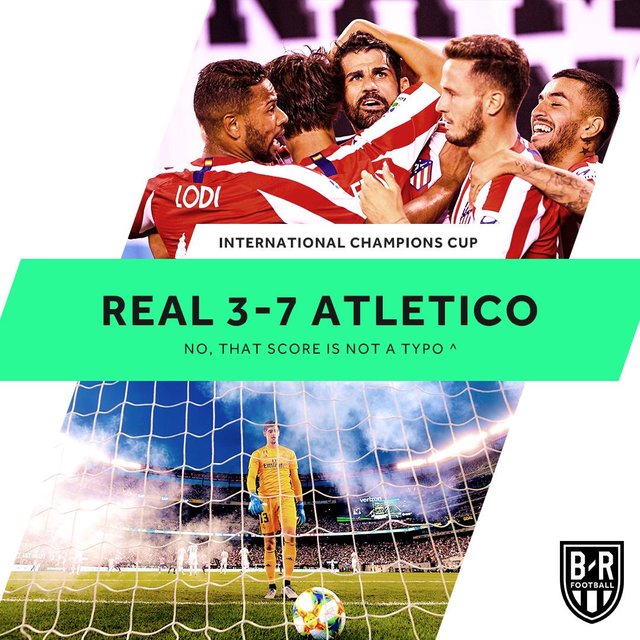 source
Red card later came flying in, of course there was a red card to D. Costa and D. Carvajal.
This is what a PES console commentator will describe AS humiliation, destruction, annihilation, intense finishing. Could this season be for Atletico Madrid after a long awaited season in the LA LIGA?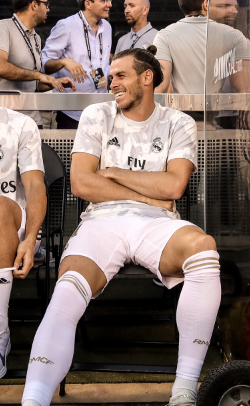 source
As you would also expect, Gareth Bale was not acting concerned with his team defeat, it's obvious Z. Z. didn't want him in his team. Bale has been linked to a China, we wait for a few weeks to confirm his stay or departure.
Stay Tuned.