Football as the lovers of the game do say, it's a game that's decided on the pitch
It was a dark evening for the blue teams of Manchester yesterday, before the match kick off, City already announced its awareness of how dreaded the WOLVES team are, having played them in last season's league matches. Wolves played the big 4 teams of the league and beat most of them, having to drag the final moments with City, but leaving city with memories of how tactical the newly promoted team can be on the pitch.
In the ASIA CUP match that was played yesterday, both teams played a goalless draw on full time, leading to penalties, this saw WOLVES beating the Champions of the English Premier League.
Wolves are currently the champions of ASIA tour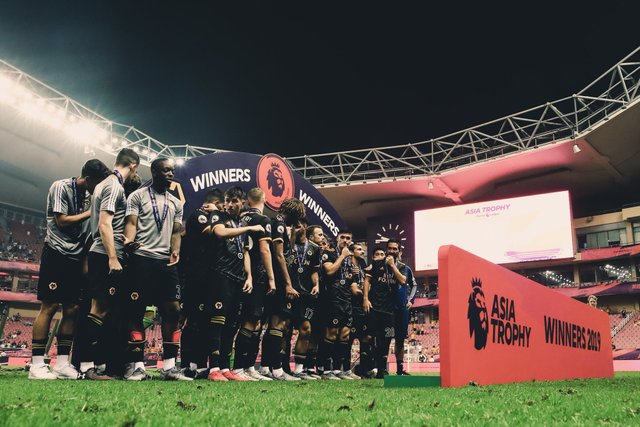 source
In other news, the Red Army of Manchester outweighed their opponent; Inter Milan from the Italian Serie A side with a lone goal from Mason Greenwood in Singapore.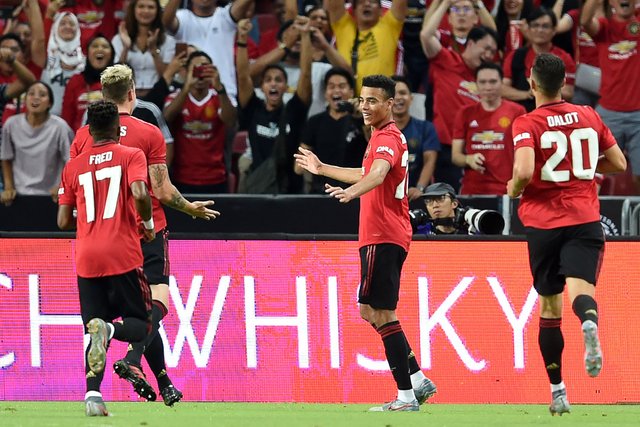 source
It's believed that Manchester United performs better in preseason matches. Well, let's see if they can overturn that in August when the league starts proper.
Premier League is in 3 weeks from now, I'm super excited, are you?