source
France's Stephanie Frappart will be the man on the pitch when English rival teams Chelsea and Liverpool battle on the field of play in Instabul on August 14.
She is the first female Refree to officiate in the European super cup. She has an outstanding record when she took charge of the women's World Cup final on July 7 and also in the Ligue 1 in France.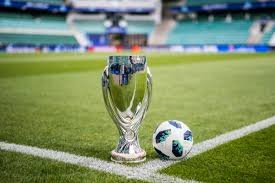 source
Liverpool won the UEFA Champions League in the 2018/19 season while Chelsea won the Europa League same season, which makes both team qualify for the UEFA SUPER CUP.