Hilarious as it is, few days ago, the Welshman was linked to a Chinese club after he failed to find a place in the starting XI for Real Madrid.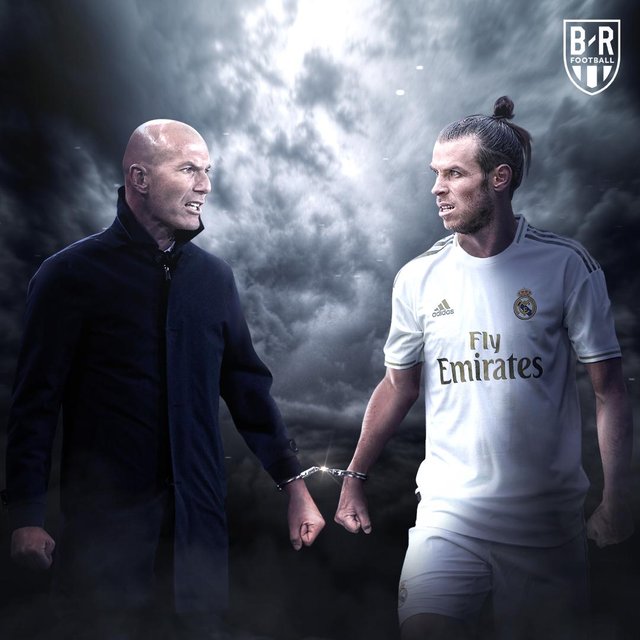 source
Let's not forget that Bale scored the beautiful stunner goal against Liverpool in the 2017/2018 football season. Ever since, he has been heavily linked to Manchester United almost every January window. He had a bad season in the 18/19 campaign, after which Zidane took over the coaching team and Bale lost his place in the start ups.
He was benched in the friendly match against rivals Atletico Madrid, he was looking almost unconcerned about the loss of his team. Well, he has no reason to be concerned anyway, it's obvious Z. Z. do not want him in the team.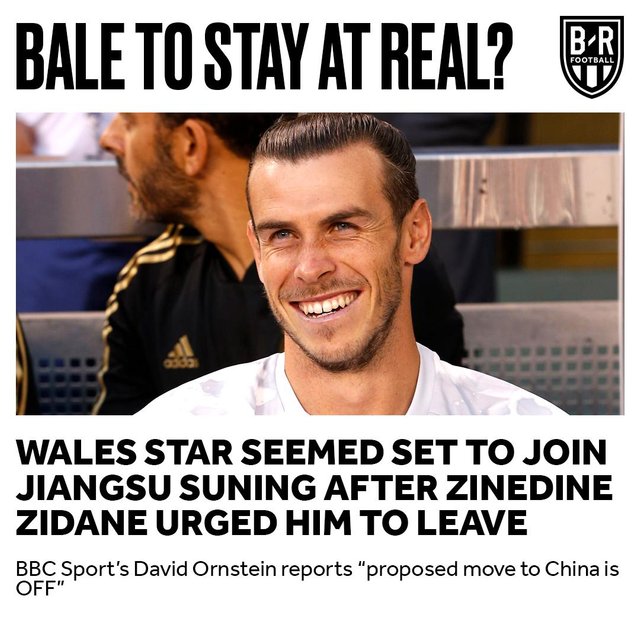 source
Lately, there has been developments about his possible transfer which a Skysports news correspondent confirmed that Z. Z. wants G. BALE to stay. Reasons for this surprising action may be because of injured Marco Asensio who suffered a torn ligament and may likely not be on the pitch in the 19/20 campaign season. This might be good news for Bale and the team.