Yesterday, Leicester city centre back Harry Maguire passed medicals at Old Trafford, that's some good news to many fans of the red army.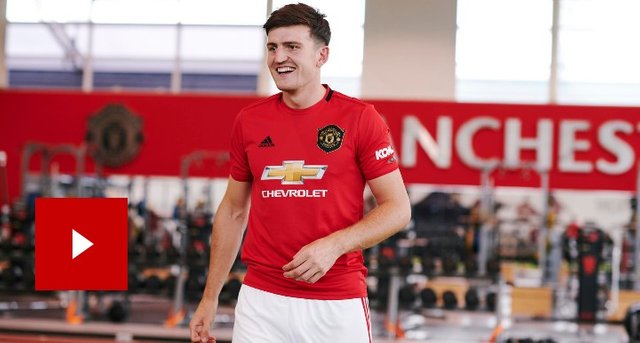 Today, Harry Maguire has been finally unveiled as a Manchester United player. He is a major signing for the club alongside Aaron Wan-Bissaka. Harry is a strong CENTRE back and I'm pretty sure he will strengthen the defense of his new team.
The England centre-back Maguire has been Ole Gunnar Solskjaer's prime transfer target to reinforce United's defence this summer. Harry is 26 years old, he signed a 6 years contract with my favorite team Manchester United. I can't wait to see him play.