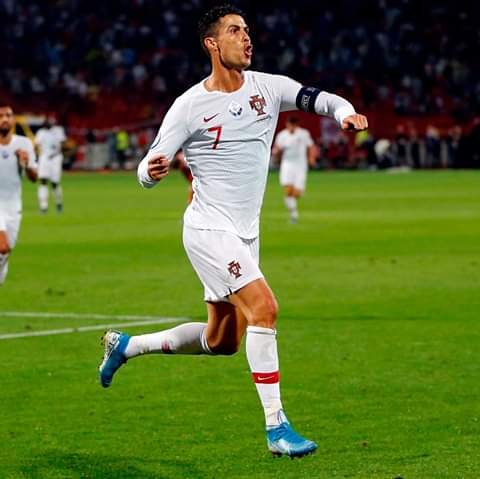 The Portuguese man and Juventus forward, Christiano Ronaldo has always been a prolific striker!
Although he is a bit advanced in age currently 34 years, the Juventus forward is not showing any sign of slowing down, as he is targeting to set huge records in his country.
On Tuesday night which was the 10th of September, Portugal was matched with Lithuana and the game ended on a sad note to Lithuana as they were beaten 5-1.
Another notably thing was the fact that Christiano Ronaldo, the star attacker bagged four goals in the game.
The haul on Tuesday night, saw him add yet another record to his records list.
Ronaldo has now become the all-time leading goalscorer in European Championship qualifiers, with 25 goals scored so far.
What a feat!!
---
Posted via Marlians.com