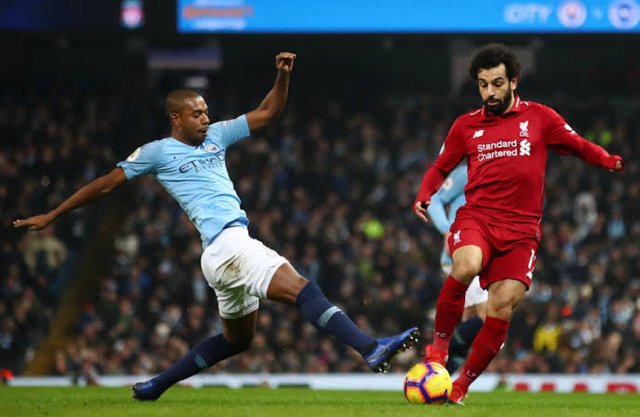 source
The biggest match this weekend is the much anticipated match between the two rivals who are contending for the English Premier League.
Manchester City will be hosting Liverpool at Etihad this weekend and it's got to be a very strong battle as City will be aiming to reduce Liverpool's six-point lead at the top of the table. Liverpool on the other hand will also want to maintain the margin.
Looking at their performance, Liverpool seems a little big stronger and consistent than City this season but the possibility of them beating City at Etihad is what I can't really predict.
City is currently having a little problem with their goalkeeper who has an injury as they're in doubt if he will be fit for the weekend big match. City do not really have full confidence in their second goalkeeper not when they are playing against a dreaded team like Liverpool who have sharp forward like Sadio Mane and Salah. Not that the goalkeeper matters so much but it does to at least some extent.
As City battles with Liverpool at Etihad this weekend will they be able to close the 6 points gap?