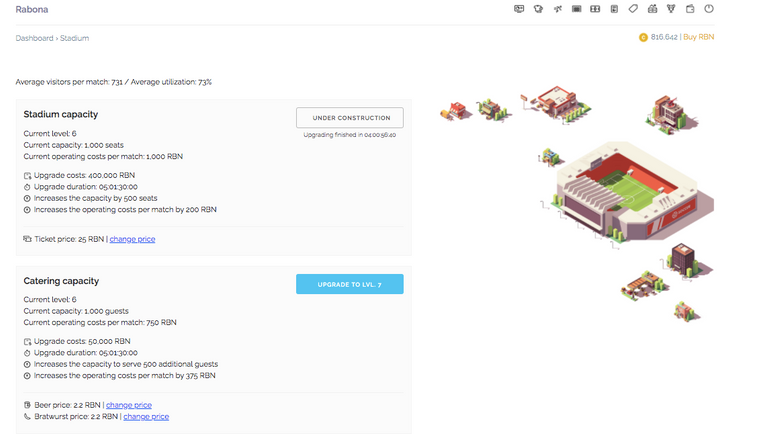 Rollercoaster Rabona for me
It was a very interesting week with the Football Manager Rabona by @rondras and @oli - i was waiting for exact such a game since ages and what can I say, it is totally addicting - thanks guys for developing this great DApp for Hive, which already attracted several new users to our Hive blockchain!
My season
Now I come to the negative points - I am not a good team and club manager, I failed. Having had a good start I am constantly on the bottom of my league rankings even my team was quite expensive. Jumping in here I was already buying a good bunch of the RBN token with over 100 Hive and built my stadium, catering area and especially the youth academy to discover talents. My stadium on top looks not so bad - I even got some decent fans.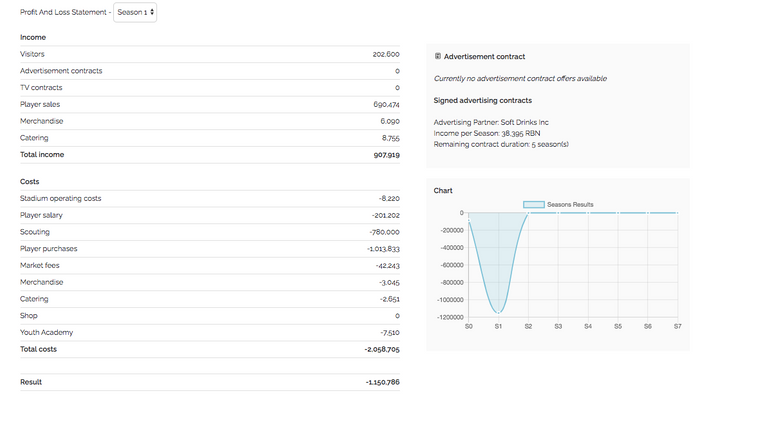 The financials (see above)
What a mess, minus over 1 million is not good - however investing first to earn later was my strategy but at the moment I struggle to stay in my league - currently am in regulation but it is a tight fights pointwise when you check below (I am U-Town 69). A lot of my money went into buying good players on the market and on scouting talents. In the last days this was not very successful to be honest but I am not giving up - Never! Currently working to improve strategy, formation strength and team mood.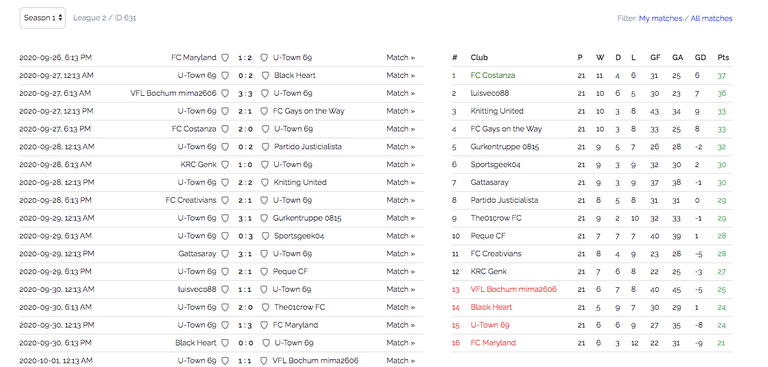 If anyone wants to join please feel free to use my link, a win-win as you and me would received 25,000 RBN In-Game Token: https://rabona.io?ref=uwelang